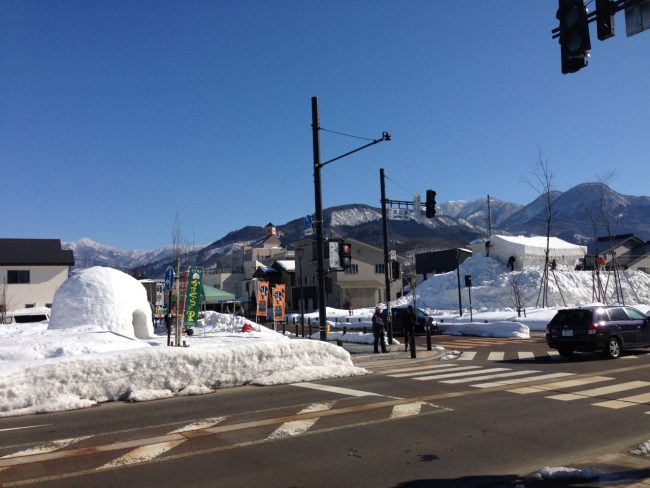 Iiyama Snow Festival on this weekend!
Both today and Saturday Iiyama City the gateway to Nozawa Onsen is holding its annual Snow Festival. It is a much smaller version of the famous Sapporo Snow Festival. With snow sculptures, rides, shows, fireworks and food stalls.
It has a country fair type feel but in lots of snow. The kids love it and nice to check out the local scene. There are igloos, power rangers and snow tube rides all on offer. The snow sculptures are pretty awesome and will be holding well this weekend with all the snow and very cold temps.
Location ; Show Grounds to the North of the Iiyama Station. There is shuttles from the station every 30 minutes
Times; Today Saturday 9;30am to 9pm
Tomorrow Sunday 10;00 to 3pm
Can see times here http://www.isnowfes.org/index.php/event
So can take the Nozawa Onsen Liner from Nozawa and then walk to the show or take the shuttle going every 30 minutes
Fun event for the whole family so if can tear yourselves away from the great conditions on the slopes today may be worth a look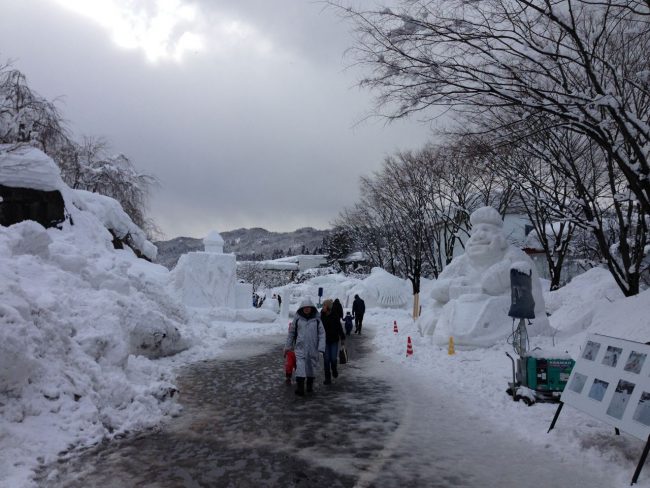 There is a few things going on throughout the city and lanterns made of snow line the streets. You can grab a drink or a bite in an igloo and the general atmosphere is very cool. Especially if we have snow which is expected the next few days. Just be careful walking around town not to slip!