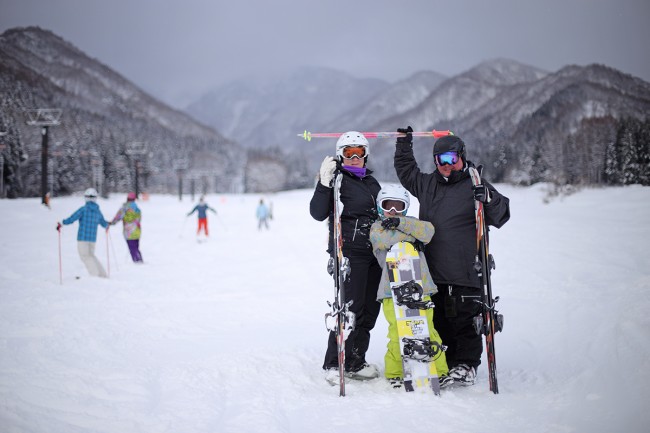 Base up top: 200 cm    Temp Top; +4 Degrees
Base at bottom; 80 cm
New Snow since close: 0 cm
Weather; Overcast
We have a marginal morning here in Nozawa Onsen. The good news is that high clouds are racing across the skies indicating an approaching cold front expected tonight. But for the time being we have prefrontal warmth with temperatures into the positives. Best areas for skiing today will be the groomed runs which should be slightly wet, especially later in the day.
Yesterday was yet another great day in Nozawa Onsen. Good knee deep off piste conditions remained until the afternoon, when the snow became slightly heavy. The visibility was outstanding, almost as good as it gets with views all the way to Hakuba and the western coastline. It was a great day to burn down the groomers to such views, especially considering the uncrowded slopes.
The expected forecast continues to impress. From tomorrow we should expect a lengthy cold outbreak with sustained moderate snowfalls, becoming heavy at times. The first flakes should fall overnight tonight becoming heavy by early morning and remaining that way for most of tomorrow. From then we expect further snowfalls until at least Monday, probably longer. Temperatures should be very cold (-10 to -15C up top) ensuring the snow quality is as good as it gets. Winds are expected to be moderate for most of the time.