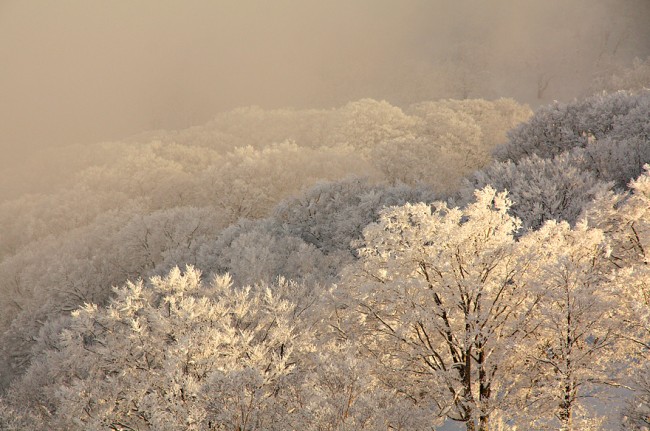 Base up top: 230cm        Temp Top; -7 Degrees
Base at bottom: 125cm
New Snow since close: 0cm
Weather; Clear
We awoke to another clear day here in Nozawa Onsen. It looks like it will be another nice days across the resort both on and off piste. Groomed runs with be fast early, but will soften during the day as the temperatures creep into the positives in the sun. It would be wise to apply some sunscreen before heading up today.
There is no shortage of cars making their way into the car park this morning so it should be relatively crowded on the hill today. Yesterday, it was also somewhat crowded and with the long weekend, tomorrow should see busy conditions also. Crowds can be a necessity at times; otherwise resorts may struggle to make enough money to actually run.
Yesterday was a nice day on the mountain. Blue skies and light winds prevailed throughout the day. Luckily for some it was a good day for exploration, especially for a few people who went unexpectedly far from resort.
The short and long range forecasts have continually been upgraded over the past few days and now they are looking very good for skiers and boarders in Japan.
Tomorrow decent snowfalls should commence. It will be touch-and-go regarding temperatures at the resort base early tomorrow, but the freezing level should drop to below sea level by the afternoon. These falls should last till Tuesday before a clear day on Wednesday.
On Thursday the 17th a typical NW wind winter pattern should set in, providing prolonged snowfalls and cold temperatures.