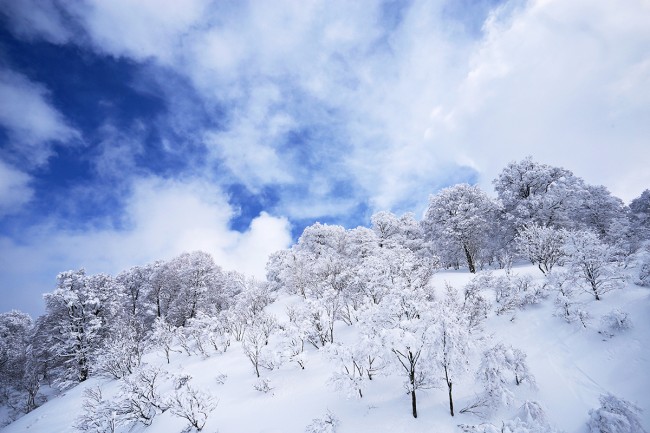 Base up top: 340 cm    Temp Top; -6 Degrees
Base at bottom; 185 cm
New Snow since close: 0 cm
Weather; Isolated snow showers
Isolated snow showers are passing over Nozawa Onsen this morning delivering a dusting of fresh across the pistes. These passing showers should continue for most of the day before clearing later tonight. The pick today will be the groomed runs, which will be soft and fast at the top and hard and fast on the lower elevation pistes. Most areas of powder have become tracked however there are still a few discontinuous patches adjacent to trees, good for one or two turns.
Yesterday saw fine weather persist for the duration. There were still some nice powder runs if you knew where to look, but really the pistes were the place to be. They remained very smooth and fast with low crowd levels. Temperatures warmed during the afternoon softening the lower runs.
Tomorrow marks the beginning of a brief spike in temperatures with the freezing level rising to around 2000m in conjunction with clear skies. Thursday should see some clouds roll over and unfortunately there is the possibility of rain. On Friday temperatures will most likely gradually drop with light snow showers moving over the region. The freezing level will gradually decline back to around 0m, at this stage by Sunday.