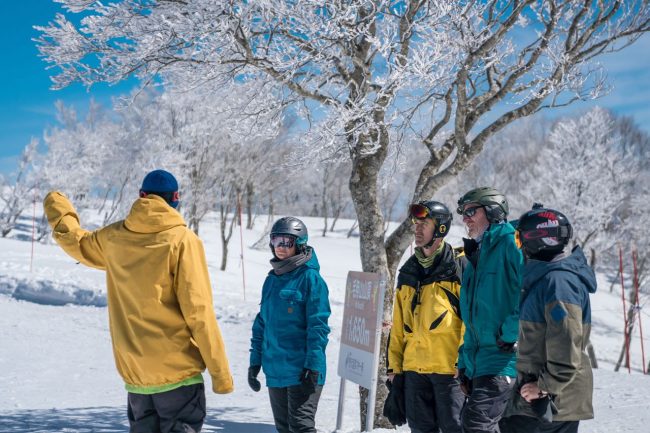 Japan Experience Snow Tour
Looking to explore the mountains of Japan for the first time or if a seasoned campaigner then come and discover Nozawa Onsen and nearby Madarao with the team that have been doing it for almost 30 Years. Nozawa Holidays has put together an exclusive 1 week Tour of the area and made it very easy to get involved and experience this beautiful part of Japan.
Indulge in the amazing powder snow, soak in the hot springs, enjoy delicious local Japanese food and have the support of bilingual staff to help with anything you need along the way. The tour is based in the majestic Ski town of Nozawa Onsen, often described as the Kyoto of Ski villages with its cobble streets, ancient temples and forests, quaint restaurants and tea houses and relaxing mountain onsens.
We will also take a Day Trip to nearby Madarao Ski Resort across the Valley. Madarao is now firmly on the map and the management have put a firm focus on off piste terrain so there is some amazing fall lines to ride along with some fun groomers.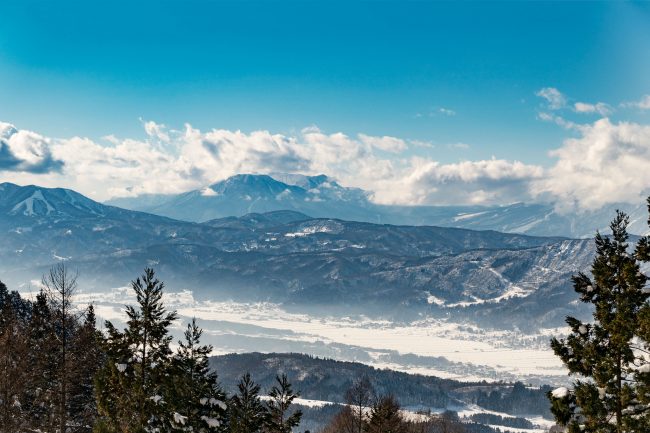 Japan Experience Snow Tour – Package
Dates; Check in ; Saturday 9th of March 
             Check Out; Saturday 16th of March 
7 Nights Awesome Accommodation at Lodge Nagano ( Or Equivalent if booked out)
Healthy Breakfast served Daily
5 Days Lift Passes for Nozawa Onsen Resort
1 Day Lift Pass for Madarao Resort
Return Transfers Madarao Resort
Welcome Dinner at Yoshimi Soba Local Restaurant in Nozawa
Mountain Guide for first day in Nozawa and the day trip to Madarao ( Note On piste not Back country)
English/Japanese Speaking Staff support for the whole stay
One Free Coffee Daily at Mount Dock Gondola Cafe
Use of all the Village Run Hot Spring Baths
Price for the whole experience just
85,400 Yen or $AUD1069 Twin Share
74,900 Yen or $AUD939 Dorm Share Room
123,900 Yen or $AUD1549 Single Room
The following are not included but can be arranged
Airfares and transfers from the Airport to Nozawa
Lunches and Dinners except the first night
Ski and Board Rentals
Travel Insurance
See this link for those Services and more Snow Services Nozawa Onsen Japan
Japan Experience Snow Tour – Lodge Nagano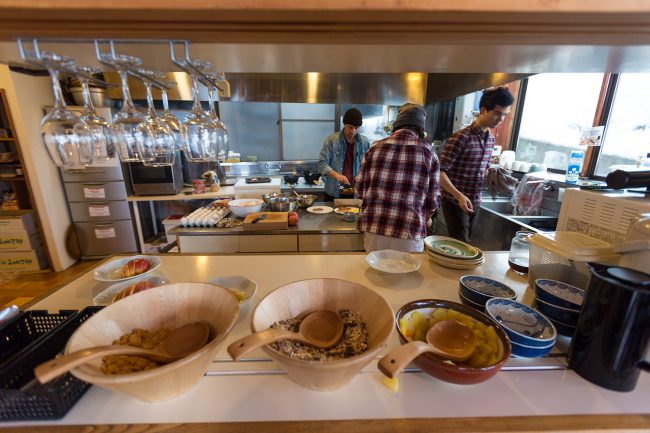 Lodge Nagano is the original lodge to host overseas guests in Nozawa Onsen and still one of the most popular ranking at the top on Trip Advisor for many years. Your hosts Luke and Mariko san have been running the lodge for 13 years now and know Nozawa Onsen Village and the Mountain in-depth and are always happy to share their knowledge. The lodge and the Tour welcome everyone, groups of friends, couples, singles, seniors and anyone with a love of skiing and interest in Japan.
Here is a link to check it all out ; Lodge Nagano Nozawa Onsen
Japan Experience Snow Tour – March Magic
For the locals and seasoned Nozawa guests, March can often be the best month of the whole season. All that established base, usually well over 300cm and still we get some beautiful fresh dumps of snow. All this and no one to share it with. In March especially the time we are running this Tour, Nozawa is nice and quiet. You will never line up for a lift or struggle to get into a restaurant. Our friendly and knowledgeable staff also have lots more time to show you around this place they call home. Note we can do other dates too if you have a group just ask.
Here is a link to more info of the benefits of coming to Japan in March; March Magic Nozawa Onsen Japan
Japan Experience Snow Tour – Experience Japan
One of the beauties of choosing Nozawa Onsen as your ski destination is that you really do get to experience Japan. Nozawa was long a rural farming community and Onsen retreat before it became a world class Ski Resort, more than 1000 Years! The Culture, Food and People will have you coming back time and time again as much as the epic snow conditions. This tour is a great chance to enjoy all of that with a great group of people and the support of the crew at Nozawa Holidays. Look forward to seeing you Kanpai!
Here is a link to book just mention ; March Snow Tour Book Now!