Temperatures have been dropping across Japan, bringing the season's first snow.
Nagano received its first snow of the season just the night before last nearby in Hakuba. The Karasawa Hutte sitting at just over 2300 m received a nice dusting. It is surrounded by 4 peaks that are all over 3000m and they were looking nice and white with a fresh cover of snow too.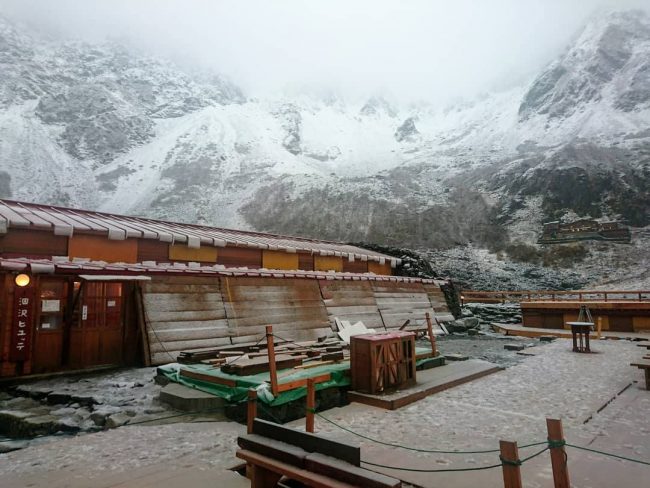 This is however not the first snow for Japan this season. In northern Japan, Hokkaido's Daisetsuzan park received about 5cm of snow on the 18th of September this area in Kurodake is often the first place to see snow in Japan and was nice and early this year.
The first snow also fell in Northern Honshu in Aomori on Mt. Iwaki on the 15th of October, which is 13 days earlier than last year. The forecast for the next couple weeks has low temperatures and high precipitation so fingers crossed for some early powder this year. Kurodake up in the very North is showing some impressive snow numbers and sub zero temps for just over a weeks time.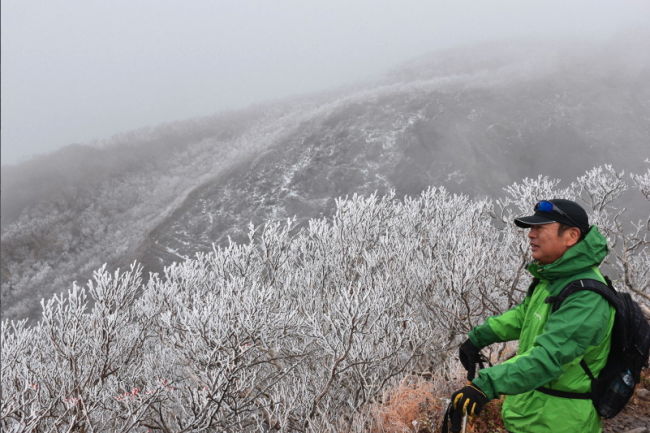 Very early days yet but always something special after such a hot Summer to see the first snow starting to fall around the country. As usual Japan and the Four Seasons are running like clockwork. Nozawa Onsen is hoping to open the end of November. To celebrate the first snow we are doing an Early December Special.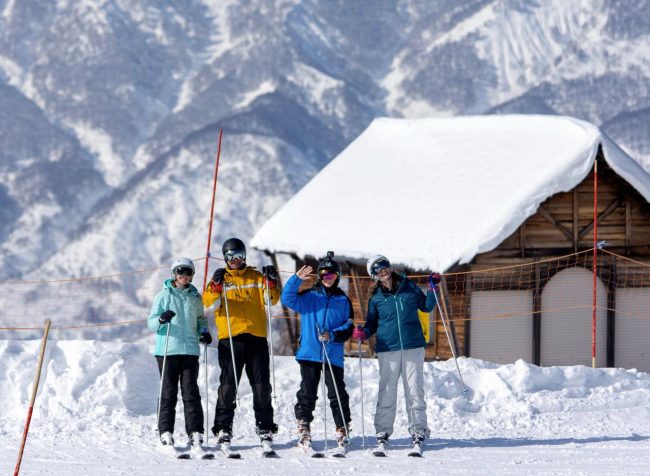 Get the Worm – Early Bird December Special 
7 Nights Twin Share accommodation at Kaiya Nozawa
Share Bathroom facilities
Healthy Breakfast Included Daily
5 Day Lift Pass
Valid 23rd Nov – Dec 15th 2019
Just 50,500 Yen, Per person Adults and Kids 26,250 Yen in same room. That's just $700 for Adults and $365 for kids at current rates
Include travel to and from Nozawa and a few more days of train trips around Japan with a JR East Pass
Adults 18,330 Yen Kids 9,160 Yen
Here is a link to Kaiya Nozawa and to Book https://www.nozawaholidays.com/properties/kaiya/
Just mention you are keen to Get the Worm!