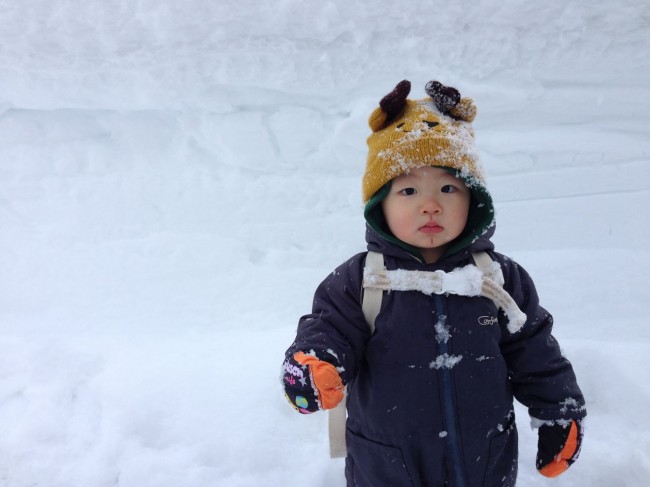 Base up top: 350 cm
Temp Top; -3 Degrees
Base at Uenotaira 290cm
Base at bottom; 175 cm
New Snow since close: 23 cm
Weather; Big flakes
After a warm spring day yesterday it is a very different landscape this morning. Saucer size flakes are floating from the sky and smiles are back on the faces of the powder hungry skiers!
Has been snowing heavy all morning and we have almost had a magic foot since the early hours.
A big change back to winter after a few sticky days on the snow, this was due the warmer days and some sand blowing across from the Gobi desert, a strange occurrence we sometimes get once a season.
Anyway this fresh should cover it all up and back to the winter glide. It looks like the snow is set in for the rest of the day before some sun tomorrow and a bit more snow come Sunday. I imagine there are only probably limited powder days left for the season so make the most of them.