Kyoto in a Day
I always recommend our customers to visit Kyoto if they get the chance as you can sense what life must have been like centuries ago in feudal Japan. Luckily Kyoto escaped the destruction of WW2 and is home to 17 World Heritage sights.
If you come to Nozawa in November/early december or March you can visit Kyoto and catch Autumn leaves or cherry blossom season!
Although a day is far too short to even scratch the surface of what this amazing city has to offer, you can still catch a glimpse of the incredible traditional Japanese culture in their former capital.
Here are some awesome places to check out in Kyoto
– Arashiyama
Bamboo groves and two incredible Zen temples plus a beautiful backdrop against the scenic Oi river make this district a must see.
– Fushimi Inari
The hill of 10,000 torii (spirit gates) made famous by countless movies. A great hike as well – give yourself 2 hours in total.
– Kiyomizu Dera
A stroll from Gion up the Ninnenzaka path to the most impressive temple in town will have you feel like you are living your own Memoirs of a Geisha moment. Time your return to Gion well and you may even spot a Geisha hurrying to a dinner around dusk!
Note a single nail was used in the construction of this enormous temple.
– Other sights worth seeing
The Philosophers walk, Golden Pavilion, Ni-Jo castle
Bicycle is a great way to get around as can move at your own pace and travel at a good speed. You can hire them at the Train Station or a few other places in the city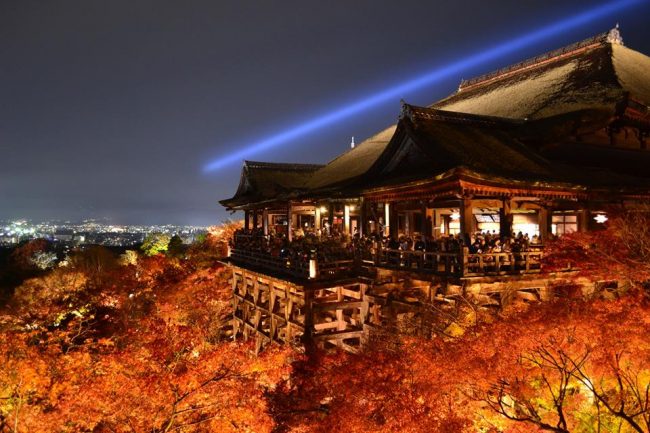 For tips on travel too and from Nozawa Onsen check here or drop us an email to team@nozawaholidays.com