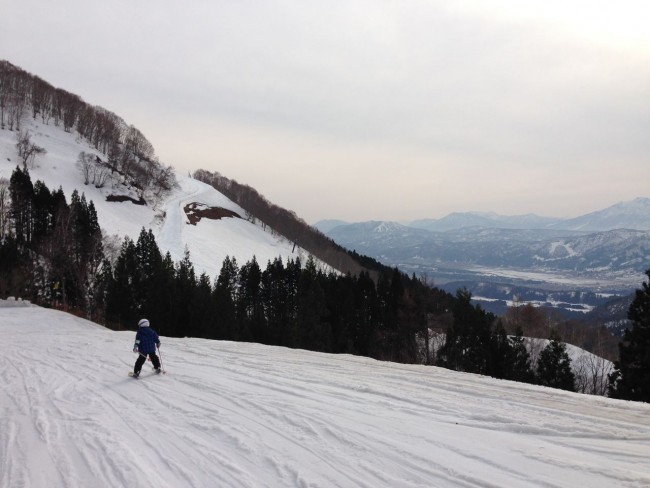 Base up top: 175 cm
Temp Top; 10 Degrees get the T Shirt on!
Base at Uenotaira : 80 cm
New Snow since close: 0 cm
Weather; Sunny skies
End of another great month of Spring skiing in Nozawa. April is a great month in the mountains for me as the Village morphs back into a sleepy farming town, and we still have beautiful spring skiing on the slopes and surrounding mountains.
Very quiet in town and can get into all my favourite restaurants again! Another beautiful clear day here today and perfect to enjoy a beer out the front of Buna and take in the views.
The bottom slopes are starting to turn to green and the farmers are out in the sun getting ready to plant. The Forest trail is now officially closed for the season so skiing is reserved to the upper slopes but can ski all the way down to Paradise and that chair is running until the end.
My son for one will miss his long runs down the home trail this season taking in the vistas and quiet forest trail while trying to beat me to the bottom!