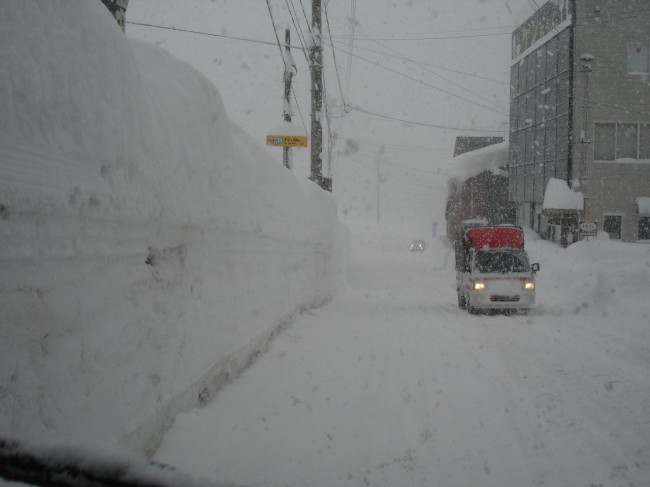 Base up top: 380 cm                  Temperature; -8 Degrees
Base at bottom; 290 cm
New Snow: 23cm
Hard to believe January is over and it was one of the snowiest we have had for a while. There were not many days that it did not snow in January! Looks like February has taken over where January left off with snow cascading pretty heavily from the sky today too.
The last two years in February we have had a warm spell shoot thru, kind of hoping we get it this year too. Time will tell but at this stage it is looking like life in snow motion will continue in Nozawa
It is cold today too, when I woke up my hot water bottle was frozen and I got an ice cream headache from just drinking the tap water! Pretty windy up high, they had to close the Nagasaka Gondola today for a few hours but it is up running again now.
On the mountain the powder party continues and guys were getting some amazing runs yesterday that will continue today as well with 20cm of fresh being recorded. The base figure is down however but may be just that the powder was blown around overnight.
Outllook is for moderate falls all day then heavy tomorrow afteroon. We may get a bit of sun Friday and Sunday but otherwise it is all snow marks on the forecast. Walk tall and carry a big shovel!