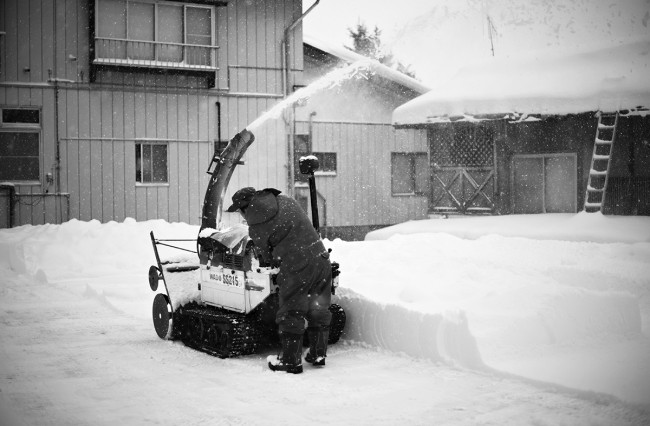 Base up top: 300 cm    Temp Top; -7 Degrees
Base at bottom; 145 cm
New Snow since close: 2 cm
Weather; Light snow
We woke this morning in Nozawa to some occasional undersized flakes however since then snowfalls have progressed and we now have some decent moderate snow falling from the sky. Riding today will be dust on crust conditions with the fresh falling on a firm base layer. Best areas will be the well groomed pistes as the off piste runs have a severe death cookie layer.
Yesterday was better for riding on the lower pistes. A heavy fog enveloped the upper slopes limiting visibility but lower down was better. Light isolated snow fell about the peak for most of the day but no significant falls were recorded.
Looks like we have a decent forecast for most of the week. Moderate snowfalls are expected on Wednesday into Friday with the best quality snow falling on Thursday and Friday. Freezing level of around 0m is expected during this time.