Base at top:  145 cm
Temp at Top; -2 Degrees
Base at Uenotaira  115 cm
New Snow since close: 0 cm       
Weather; Sunny at times, some snow showers higher up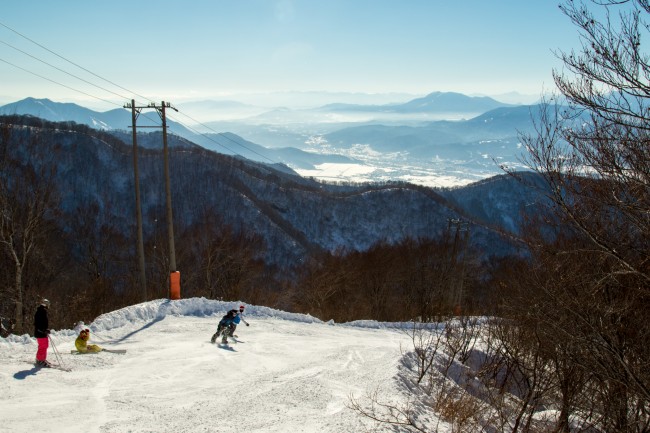 The great snow we received over the weekend stayed nice and fresh throughout yesterday's bluebird day, with some decent powder still to be found. We're hoping it stays just as fresh today and that the pistes will be nice and fast. In any case, it should be a cracker of a day again today.
Temperatures on the mountain will be mild, sitting just below zero. Mild Easterly winds should be hardly noticeable, particularly in the more protected areas of the mountain. The sun will be shining at times during the day though there may be some light snow showers.
If you're going to be here over the weekend and onwards, you'll be excited to know that there is a good chance of some decent snowfalls from Thursday onwards. It won't be very busy today and almost all of the mountain is open so get out there!
Courses planned to be open:
– Yamabiko A course
– Yamabiko B course
– Yamabiko C course
– Yamabiko D course
– Yamabiko E course
– Paradise
– Kokenashi
– Uenotaira
– Bunabayashi
– Yunomine A
– Yunomine B
– Rinkan
– Mukairin Contact
– Karasawa Contact
– Nagasaka Contact

– Kaminotaira
– Kitsun
– Antelope
– Raccoon
– Fox course
– Isemiya
– mizunashi A
– mizunashi B
– Schneider
– Utopia
– Utopia 2
– Challenge
– Ushikubi
– Nagasaka slope
– Karasawa
– Mukairin
– skyline