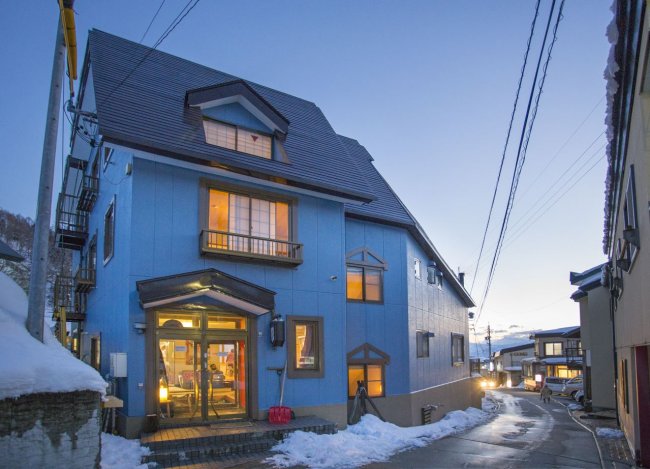 This week's " Lodge of the week" in Nozawa Onsen is Lodge Nagano, great vibe and location with a super friendly knowledgeable team.
Lodge Nagano were the pioneers in introducing Nozawa Onsen to overseas guests in a big way over 10 years ago now. Sure we had the occasional visitor from abroad before that, especially for Interski and the Olympics but it was a pretty rare occurrence to see a non-Japanese skier in the village before Lodge Nagano opened its doors. A big thank you to all those adventurous souls that took a chance on visiting Nozawa in the early days and very grateful to all of you that have come back year after year.
Luke the manager was there from the start and together with his wife Mariko, the family and a great team they have been giving travellers a warm welcome to Nozawa for many years. Lodge Nagano has always had a funky friendly vibe where people from many different countries come together and enjoy each others company and everything Nozawa Onsen has to offer. Cosy and open communal areas with fireplace and relaxing atmosphere. Luke is of Italian heritage and has lived in Japan for half his life now so is a real foodie and the aromas and breakfasts that are produced in the kitchen are always very tasty.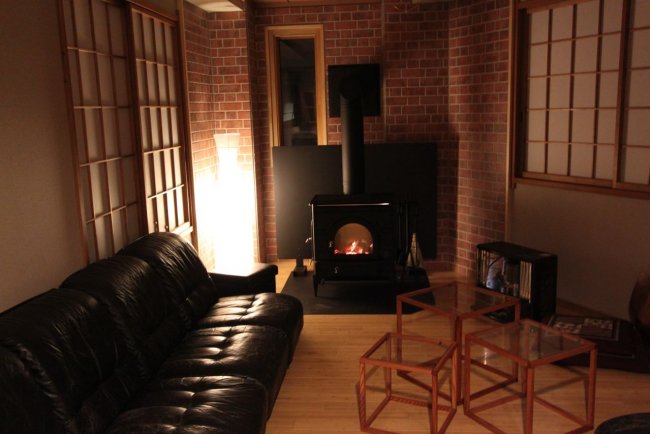 A blend of Japanese style and western comforts with a mix of Tatami rooms and Bunk rooms most with amazing views of the Village and the mountains. It is a terrific location just 100m to the slopes and an easy stroll to the village. Two free public Onsens just near the Lodge with Akiha and Shinden Onsens and the outdoor Sparena Hot Spring pool is located right behind the lodge.
Here is a great little video to check it out
Most of the staff are bilingual and know the town and mountain like the back of their hands so will always give you great tips on where to eat and drink and if lucky where the best powder stashes and karaoke bars are!
Here is a link to look and book and enjoy some friendly hospitality at still one of the best value lodges in Nozawa