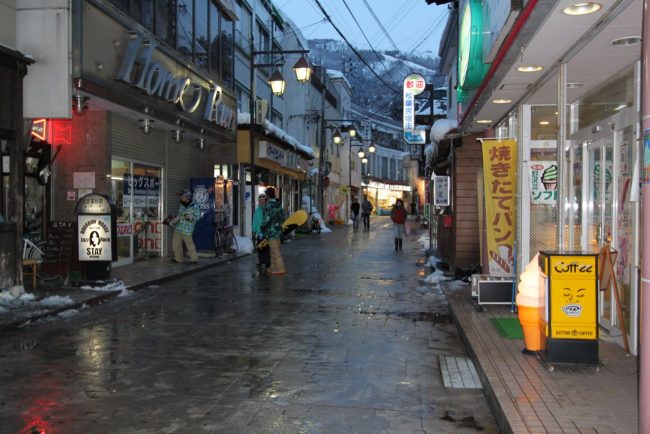 If you are wanting to stay in the center of the village you cannot get much more central than Home Run Apartments on Oyu Dori the main street of Nozawa Onsen. Home Run was a Pachinko Parlour in the boom times in Nozawa. Pachinko is a form of gambling where you have little steel balls kind of like pinball. It was popular in Nozawa in the 90's but closed many years ago. The building now houses; The Stay Bar, rental shop and a Sukiyaki Restaurant, then the top two floors are newly renovated apartments.
Tatsumi san from Heaven Bar just around the corner took over the building last year and renovated the apartments. The one on the 3rd floor is Japanese style with 3 large Tatami rooms; the 4th floor is more western style with 2 bedrooms and extra beds in the living area. So both apartments will sleep 8 comfortably.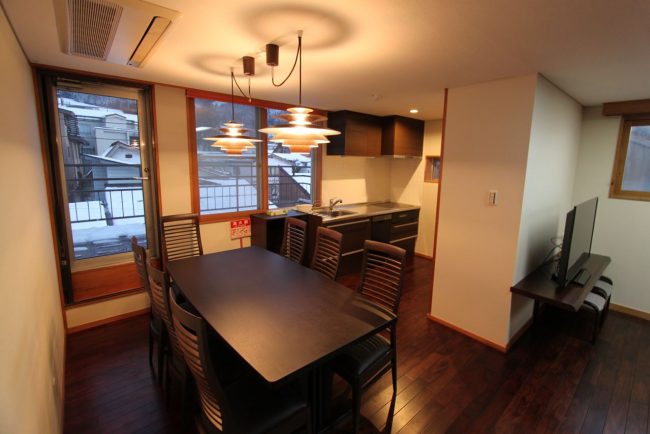 Some nice views from the top and handy to everything with a bakery over the road, great coffee, supermarket and all the restaurants right there.
Can walk up to the Yu Road (moving walkway) to get up to the slopes or leave your gear at the Nozawa Holidays Ski Locker on the slopes. The shuttle bus stop is also nearby.
Tatsumi san and the Nozawa Holidays Team are always nearby if need anything during your stay. Self-contained options of this size are still pretty rare in town so this is a great option and still good availability for February and March. Some amazing skiing to be had over that time too and avoid the January crowds!
Here is a link to look and book