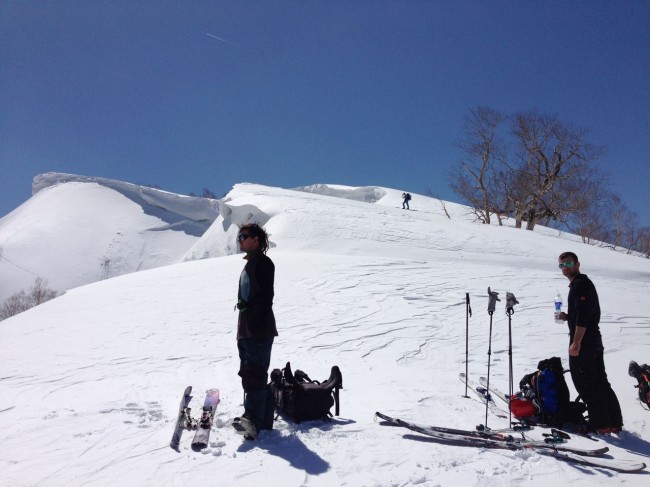 Base up top: 280 cm
Temp Top; 3 Degrees
Base at Uenotaira 190 cm
New Snow since close: 0 cm
Weather; Sunny
More glorious sunshine on the menu again today in Nozawa. Has been some beautiful days and fun spring conditions.
Still 280cm base and top to bottom skiing along the home trail so can still enjoy a 10km run home!
Perfect for the families here enjoying the warmer days and fun conditions. The park rats also have been enjoying the park to themselves.
If you are feeling adventurous then there are some amazing hikes around Nozawa and neighbouring mountains to be explored.
More sunny days and light winds ahead so slap on the sunscreen and get out there…