Himatsuri is easy to get to and has some of Nozawa's more refined c.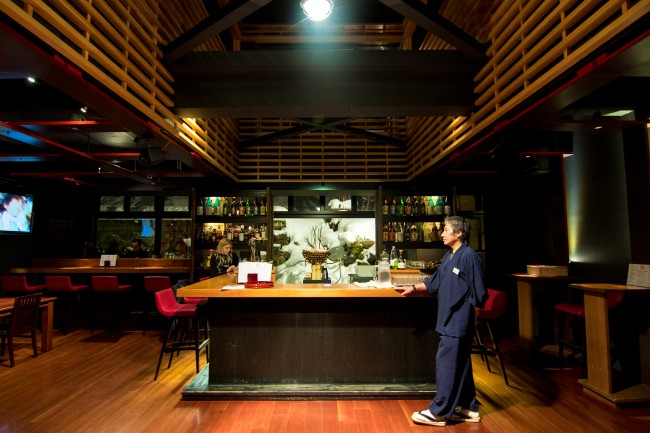 Name: Himatsuri
Location: F4 on the town map – At the end of the main street, O-yu Dori, opposite the grand O-yu Onsen
Type of Bar/Restaurant: Bar and Modern Japanese Izakaya
The Plug: Having just opened last season, the Himatsuri, meaning Fire Festival, brings a bit of style to the main street. Great décor and outlook into the snow covered trees. Owned by the same guys that own Foot bar, they have taken Après Ski to the next level.
There is also a classy restaurant upstairs if you want something different though it is a bit pricy by Nozawa Standards. The Kaiseki style dining (many small dishes) gives you a wide variety of tastes and textures with an emphasis on local cuisine and ingredients.
House Specialty: Some amazing Sakes
Average price of a drink: 600 Yen
Average price of a meal: At the pricier end, though great value for money and the experience.