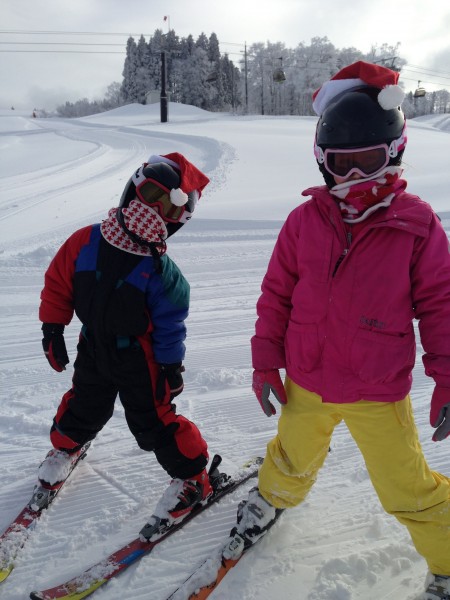 Base up top: 160 cm        Temp Top;  – 5 Degrees
Base at bottom; 50 cm
New Snow since close: 20 cm
Weather; Sunny
It started to snow late last night just before going to bed but was a bit wet in town. Wiped about 10cm off the front of the truck this morning and the official report is 20cm up top!
Was a bit foggy early but that has blown off now to reveal a beautiful day on the slopes. We had the opening ceremony on yesterday and all the mascots and old ski styles were on display with a good turn out.
Looking like we are in for another good dump tonight and a bit of snow over the next few days then some sunshine later in the week. Should be a Merry Christmas in Nozawa!