Lost Property Nozawa rarely lost in Translation
One of the most impressive facets of Japan for some overseas guests is the safety and honesty of the country and the Japanese people. Sadly these days there are not too many places in the world where you can leave your wallet or mobile phone in a park or a train and be confident you will see it again.
In Japan it would be pretty rare that you didn't. In Japan  there is a huge amount of lost property that overseas guests leave behind and most get reunited with their valuable possessions.
Nozawa Onsen being a small Japanese country town is even safer and we often have guests losing things on the journey up or on the slopes. We call the Train station for them or the resort and inevitably the items are returned with a smile. Unless they are under 50cm of fresh snow!
Living in the village we never feel the need to lock our doors, bikes or cars. Which is terrific as no need for keys, which can lose on the slopes when out skiing! Hope that never changes…
Lost Property Nozawa Onsen?
If you happen to lose something in Nozawa or on your journey to Nozawa Onsen then have a few ports of call to help get it back.
Ask at the lodge you are staying if they can call around for you. If staying with Nozwa Holidays come to any of our offices and the friendly bilingual staff will help you track it down. Come to Lodge Nagano, Villa Nozawa or Nozawa Central.
Can go to the Police station in town they are used to it now. It is ref C6 on our town map Nozawa Onsen Map
If think you lost it on the slopes the best place is the Hikage Ski Information Office Tel 0269 852133. If it has been snowing hard then it is difficult and may not turn up until spring but if not good chance some one has handed it in.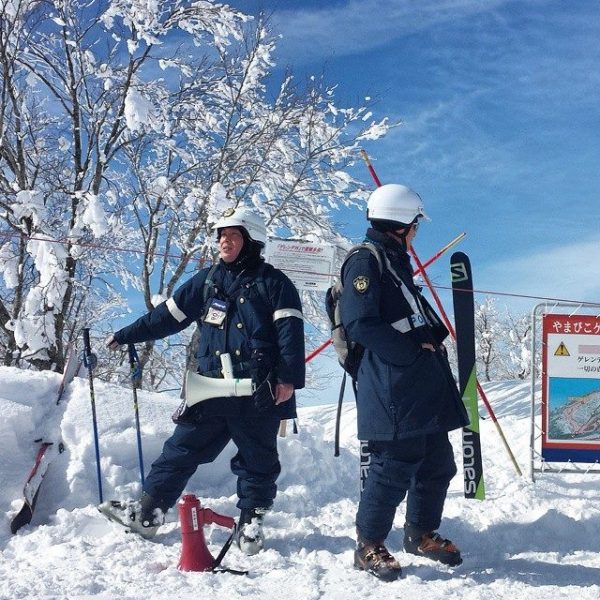 Feel free to share a great story of when yo were reunited with something you lost while travelling in Japan.