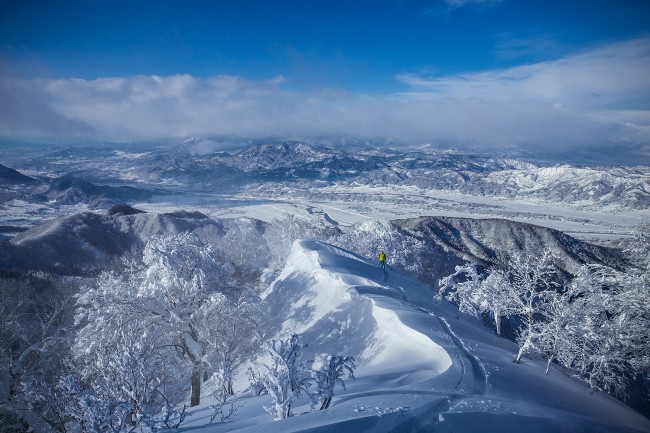 Base up top: 370 cm    Temp Top; -9 Degrees
Base at bottom; 240 cm
New Snow since close: 30 cm
Weather; Snow
Well, after yesterdays clear blue skies no one was really expecting another hefty fall of snow to occur. But Nozawa Onsen has its surprises. Late last night snow laden clouds marched over from the sea of Japan delivering the goods. 30cm of fresh stuff has blanketed the resort and the powder hounds are frothing at the mouth once more. It remains to be seen whether today will be another bluebird, but at this stage clouds and light snow continue to pass over Nozawa Onsen.
Again, there will be great riding to be had across the board today. Yamabiko trees will be on as usual as will the Challenge area. Groomers will be the pick by the afternoon but for now its all about hunting the powder. Remember to always ski with a buddy to haul you out when you stack in the depths.
Snowfalls are set to clear at some point this afternoon but further light snowfalls to higher elevations are expected tomorrow. Clear weather and warmer temperatures are expected on Monday before another cold front is due on Tuesday afternoon providing yet more fresh snow.