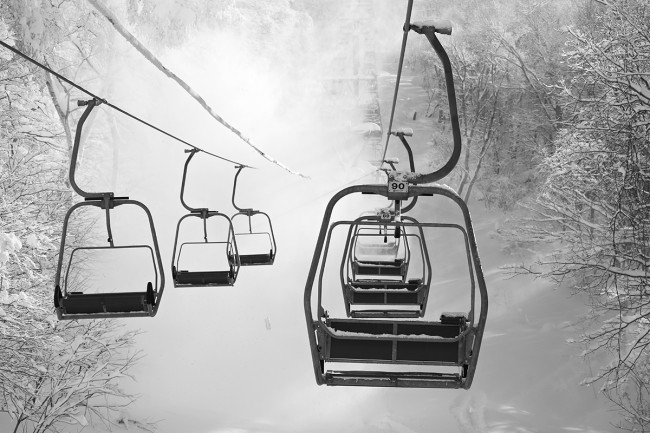 Base up top: 250 cm    Temp Top; -10 Degrees
Base at bottom; 140 cm
New Snow since close: 20-30 cm
Weather; Snow
As expected it has dumped overnight in Nozawa Onsen, and dumped hard. 30cm of fresh powder has been recorded up near the summit of Mt Kenashi and 20cm down in the village. At the moment snow is still falling at moderate levels and the upper mountain is soaked in fog. Winds are gusting strong up top so be ready for very cold temperatures with a wind chill of around -20C.
Today is a day for the secret spots to escape the long weekend crowds, which are building in the lead up to the annual much celebrated fire festival. Look for locals dragging trees down from the mountain today for use in the ceremony on Wednesday night. There is a definite celebratory atmosphere about the village with the main streets chocker block full of people, well worth a look.
Yesterday we saw great conditions earlier with very cold overnight temperatures sucking the moisture out of the snow creating fast groomers and nice off piste powder. The afternoon saw temperatures warm and subsequently the snow became heavy lower down, good conditions for carving on the groomers but not so nice off piste.
We should expect snow showers to gradually decrease throughout the day before becoming isolated tomorrow. Wednesday should see mostly sunny conditions with some clouds moving across during the afternoon. Further light snow showers are predicted for Thursday.