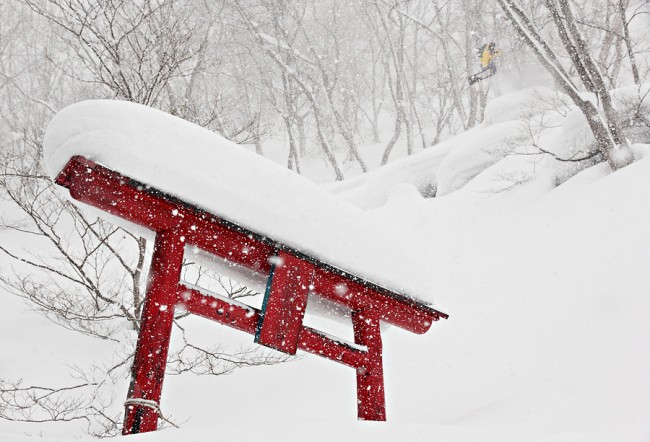 Base up top: 380cm Temp Top; -15 Degrees
Base at bottom: 200cm
New Snow since close: 30cm
Looks like we have had some classic Japow overnight here in Nozawa Onsen. Since last lifts yesterday we have had over 30cm fall across the resort and it's still falling as of 730am. Looks like today is going to be one of those days to be up there.
Yesterday was an unusual day in Nozawa. We had beautiful blue sky in the morning, hardly a cloud in the sky. This continued until about 2pm when intense snow showers appeared almost out of know where and quickly engulfed the resort. Strong wind gusts were recorded along with a dramatic temperature drop; a classic frontal system.
The snow quality on offer yesterday was simply excellent and the distinct lack of crowds meant it was relatively easy to find untracked powder fields all day long. An almost perfect winter's day for skiing and boarding in Nozawa Onsen overall.
According to the current model predictions we should expect light snow to continue for the rest of today. Tomorrow we should see snow showers and occasional periods of blue sky pass across the mountains before intensifying heavy snows move over Nozawa on Friday night. This should produce the goods with excellent conditions expected on Saturday morning. Sunday should see another bout of heavy snows adding to the accumulated total for this extended period of winter weather. We still don't expect a clearing trend to occur around Tuesday next week.