March Spring Skiing Japan
Nozawa Onsen, a little bit of Magic…
Has been a great season here and not over yet! Resort plans to open until May 6th
The base is currently over 300cm and we had a great dump yesterday with a bluebird day today.
March yet again is proving to be one of our favourite times in Nozawa, here are some reasons why.
* Still lots of snow! Usually over 3 meter base
* Some Warmer days for the kids
* No lift lines
* Easy to get into your favourite restaurants
* Discounted Accommodation & Lift Passes. Up to 25% off!
* Enjoy the Cherry Blossoms towards the end of March
* Travel to other parts of Japan in beautiful weather
Check out some of the highlights in this little clip we put together and hope to see you this season or next!
Go to the Nozawa Holidays web site to see more and make a booking https://www.nozawaholidays.com/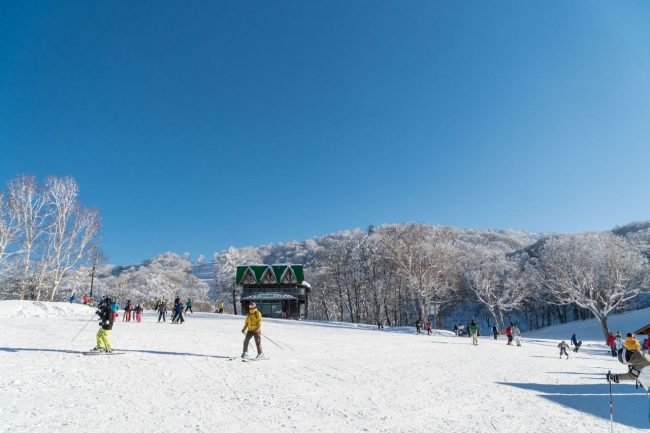 March Spring Skiing Japan
April Is Just Amazing!
April is officially the start of Spring Skiing. Depending on conditions, it can get a bit patchy down the bottom and they may close some of the lower lifts.
But, there is a 1000m vertical difference in Nozawa Onsen, between the top and bottom. So when you get off the gondola up the top, you are entering a Winter Wonderland – and it feels like a private resort for you and your friends on the slopes.
Towards the end of April can be some nice warm days – so be sure to bring a T-shirt to ski in (This is an awesome feeling!)
Can check out more on Spring Skiing and Magic March in Nozawa here; March Spring Skiing Japan