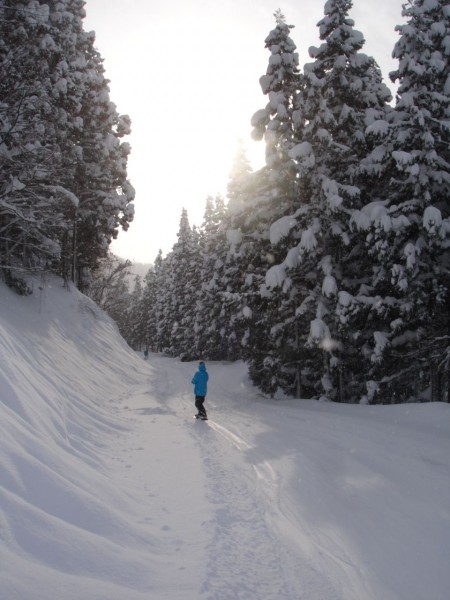 Base up top: 410 cm                  Temperature; -7 Degrees
Base at bottom; 305 cm
New Snow: 20cm
Here comes the sun…
Has been a while but yesterday afternoon the sun burst on to the stage to create a magic day on the slopes.
With a 420cm base, a good overnight dump and very few crowds the stage was set for perfection. Snow conditions were excellent under foot on the groomers and up on the slopes of Yamabiko there was even a good coverage of powder that remained untouched for most of the morning.
Had some snow last night but the sun is out again this morning so should be another amazing day. Visibility is looking pretty good up top too so a chance to take a good look around.
The clearing of snow continues in the Village, the roofs are lined with people doing their best to take some of the weight off. Trucks and shovels are going hard below to take it away. A big 'otsukaresama' and well done to everyone in town for their efforts in the extreme conditions we have experienced.
The outlook is for more snowy days ahead. Not as heavy as was previously expected but still consistent good moderate falls for a while to come will keep you posted.