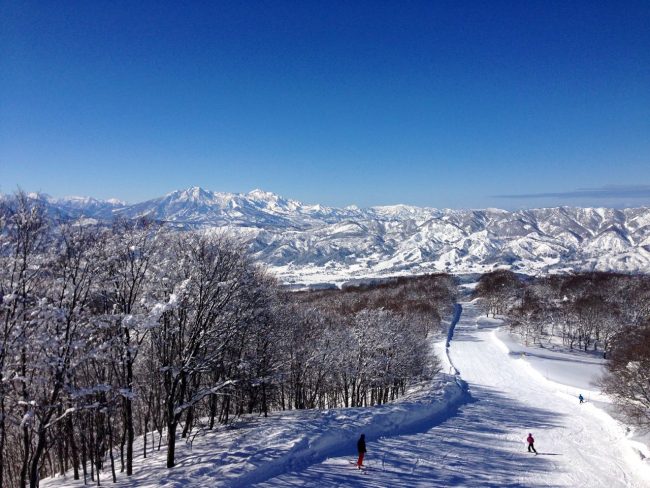 A Very Merry Christmas from Nozawa Onsen
Waking up to a beautiful Sunny day and surrounded by lots of white Christmas Trees on the mountain. 
Yesterday the first day of the season was a magic day on the slopes at Yamabiko for all those that had been waiting. 
We ended up with 20cm of fresh snow and with the cold temps conditions on piste were superb. 
More runs opening today including some beginner runs with Number 15 the 2500 m Bunabayashi run ready to slide. 
This runs all the way from the Nagasaka Gondola top station down to the mid station and is sure to be gorgeous for your Christmas Day slide. 
Check out the Web Cams it looks fantastic https://nozawa-onsen.com/nozawa-webcams/
Nozawa Snow Report
Temp at the top; -3C
New snow since close;  0cm with 20cm Yesterday
Base at the top;  45cm
Weather; Bluebird Sunshine Day 
◆ Operating lifts
Nagasaka Gondola Lift 8: 40-15: 30 (Down load 16:00)
Yamabiko Four Lift 9: 00-15: 30
Yamabiko Second Four Lift 8: 55-15: 40
Skyline contact pair 8: 55-15: 50
Yu road 8: 30-16: 30
◆ Open Runs 
Yamabiko A course (1,300m) Closed 15:20
Yamabiko B Course (800m) Closed at 15:20
Yamabiko C Course (850m) Closed at 15:20
Yamabiko D course (1,250m)
Yamabiko E Course (1,000m)
Kokenashi (200m)
Beech forest course (2,500m) closing time 15:30
* Due to the lack of snow, there are some places such as bushes and stones, so please be careful when sliding.
* For downloading, please use the Nagasaka gondola 
Merry Christmas from Nozawa Onsen Japan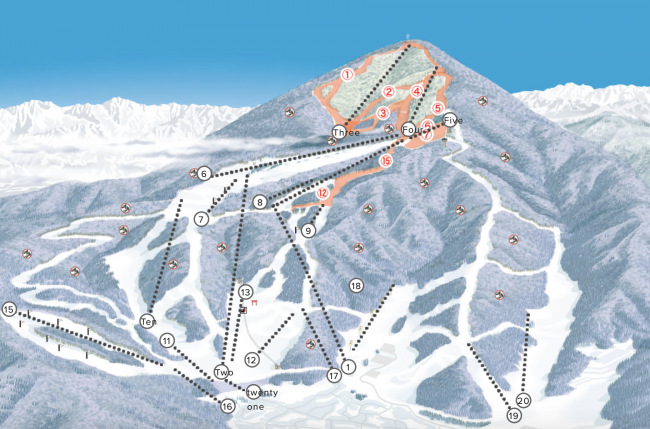 ◆ Lift fee
Special one-day ticket (window only)
Adult 3,800 yen, Children (junior high school students and below) 2,100 yen, Senior 3,000 yen
◆ About Cross Country Course
Opening of Kaminohira Cross Country Course about 2km
Kurokan pack ticket
A ticket (including gondola ticket, course management fee, and lunch) 2,250 yen for adults, 1,850 yen for children
B ticket (Gondola ticket and course management fee) Adult 1,500 yen, Child 1,100 yen
◆ About the shuttle bus in the village
The free shuttle bus from the village to the ski area will operate from Wednesday, December 25.
The Snow Forecast is still looking awesome and with about 50cm expected to fall across the resort on Friday we should see more runs open in Saturday and a beautiful sunny weekend expected before bucket loads of Snow next week. 
From our family here in Nozawa to yours Merry Christmas, a big arigatou to everyone that is visiting us and we look forward to welcoming you soon.