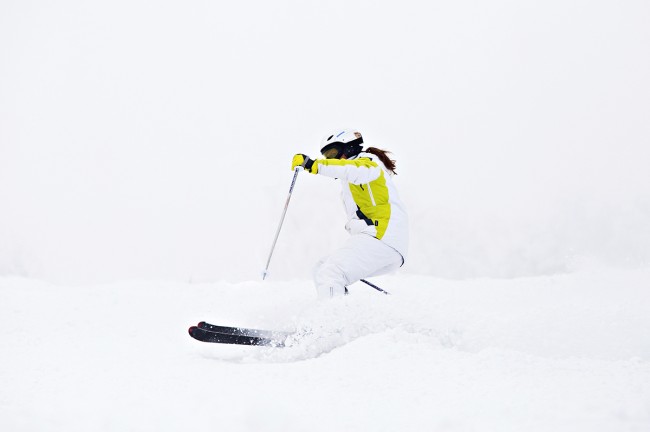 Base up top: 310 cm    Temp Top; 0 Degrees
Base at bottom; 155 cm
New Snow since close: 0 cm
Weather; Overcast
Its a damp morning in Nozawa Onsen this morning. We received some precipitation overnight to which the cover has held up better than expected. If your up for some skiing today the groomed runs will be your best bet, especially those on the upper slopes. Head to areas of higher traffic levels which will have the fastest snow conditions. Luckily these warm conditions should gradually subside over the coming days.
Yesterday was very similar to what we have today. Fortunately the rain held off for most of the day but the flat sections were slow in combination with the very warm temperatures. Steeper areas that had been skied more frequently held snow that was somewhat faster and as a result were the better areas for skiing and boarding.
According to the forecast we should expect plenty of snow over the coming week. The freezing level will drop to around 1000m by tomorrow resulting in snow across the upper areas of the mountain. The freezing level will drop back to 0m by late Monday next week and snow is forecast across this period. Further ahead, a solid dump is possible around Wednesday night.