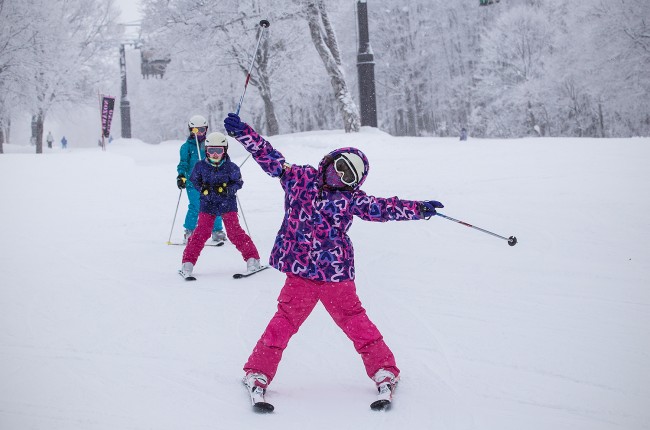 Base up top: 240 cm    Temp Top;  -8 Degrees
Base at bottom; 150 cm
New Snow since close: 10 cm
Weather; Light snow
This morning we have isolated light snow showers falling across the resort. Totals have not substantiated to forecast amounts; we have had 10cm on the upper slopes and just a dusting in the village. This system is moving in from the west, not an ideal direction for Nozawa Onsen due to blocking mountain ranges.
Again, the best riding will be had today on the well groomed runs, which will be fast and smooth.
Yesterday was quite nice, better than expected. Wind and visibility was mostly fine, and the snow was running fast on the groomers. The tree runs were best avoided as a crust had formed by the afternoon making turning very difficult indeed.
According to predictions we should expect light snow showers to continue on and off today before clearing overnight. Tomorrow should be fine and sunny with moderate to light winds. Wednesday should see clouds increasing before a tasty look system moves over the region on Wednesday night. At this time moderate snow and very cold temperatures and suggested until Saturday.