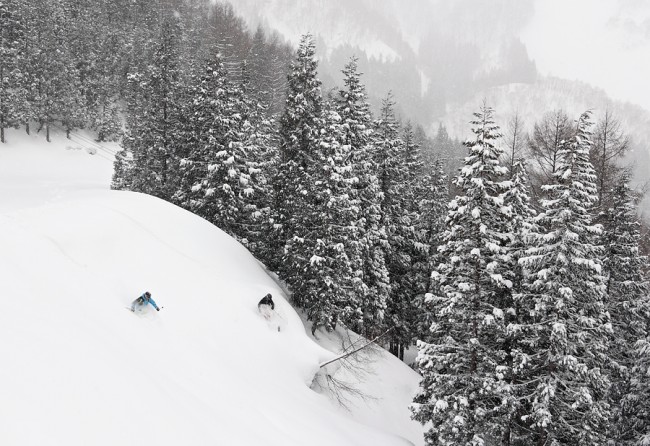 Base up top: 310cm Temp Top; -9 Degrees
Base at bottom: 155cm
New Snow since close: 20cm
This morning we are greeted with heavy snow and at least 20cm of fresh powder in Nozawa Onsen. Woohoo! Its going to be a good day.
Yesterday was the most crowded day of the season so far, but the holiday vibe on the mountain made up for the crowds. The Gondola and Yamabiko were the busiest sections, especially in the morning. However it was still possible to escape the crowds and venture to the less known areas of the resort.
It was a sunny and partly cloudy day yesterday; a good day for exploring new runs. The snow remained in great shape thanks to cold temperatures.
Avalanche risk is higher than normal but improving.
We expect heavy snow to continue for the until this afternoon accompanied by fresh NW winds. Tomorrow should see mixed conditions; partly cloudy early grading to snow showers during the afternoon. Wednesday should see similar conditions before clearing to fine weather on Thursday. On the long range forecast another big dump is possible next weekend.