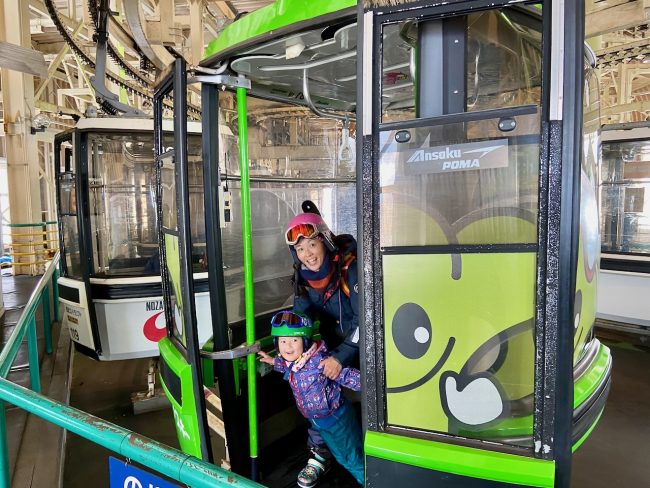 New Gondola Nozawa Onsen
Ohayou Gozaimasu from the last day of the Ski Season in Nozawa
Today the lifts will close for the 2020 season in Nozawa and even bigger it will be the last day of the current Nagasaka Gondola.
The Nagasaka Gondola first opened in 1990 so it has been an amazing 30 years of operation. It was a real game changer here at the time replacing a 4 seater lift with a 12 person high speed Gondola to get to the top. I was lucky enough to ride it in the early days and hope to get up there today for the final ride.
A little fun fact when Nagasaka first opened not all of Yamabiko was open we did not have the top Yamabiko 4 lift or the courses running of that. It came quite a few years later.
The new Nagasaka Gondola construction is underway and will be complete for next season for you. It will cut the travel time down by half to just 8 minutes and seat 10 people. There will no longer be a mid station just one leg straight up and it will finish a little higher so can easily access the Yamabiko area.
The stats for the slopes today in Nozawa
Temperature up top: 0 degrees
New snow since close: 0 cm
Base at top: 190 cm ( Not a bad base to finish on)
Snow conditions: Fun spring skiing
Weather: Glorious Sunshine and light winds
Lifts and slopes open; Just the top at Yamabiko and down to mid station
Anyway a big Arigatou and Otsukaresama to all the Ski Resort staff for the season and the years of opening and closing the doors on the Nagasaka Gondola. It has been a great ride. Let's hope we get the Nasuki Green Gondola for the final one. Look forward to hopefully seeing you all on the new Nagasaka Gondola next season. Arigatou Gozaimashita and Tanoshimi.