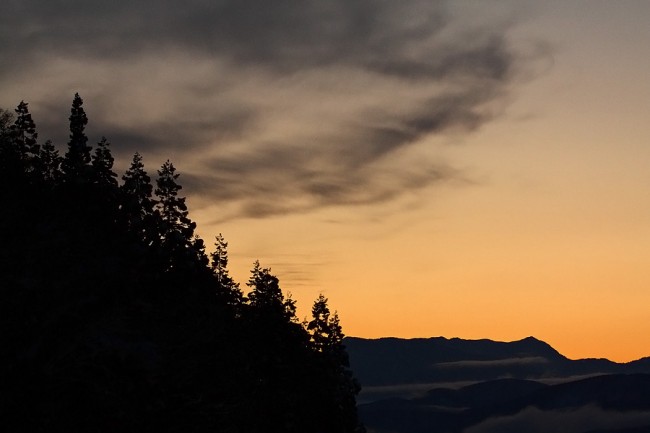 Base up top: 260cm        Temp Top; -10 Degrees
Base at bottom: 130cm
New Snow since close: 20cm
Weather; Heavy snow
Last night a lightning active thunderstorm moved over the resort producing strong winds in some areas of the mountain. That probably marked the beginning of the frontal system that has delivered much colder temperatures and heavy snow across the resort this morning. With the wind about at the moment, it will be very cold up there, so make sure to put on an extra layer if heading up.
Yesterday saw snow continue in Nozawa Onsen, however it was somewhat wet with warm temperatures across the mountain. It didn't rain, but temperatures stood at around +2C in the village for most of the day. Up high saw cooler temperatures around -4C, which meant there was some "Australian powder" on offer. There was also some wind at the top creating some fun blown ridges to ride along. Crowds were down on the past few days as most people have headed home at the end of the Japanese holiday.
The fire festival is on today. One of the most well known of its kind in the world. Definitely worth checking out the spectacle.
On the forecast front, snow should abate through the day before clearing completely some time during the afternoon. Tomorrow should see blue skies and light wind, a great day for fair weather skiers. The 17th and 18th still look perfect for some classic Japan powder.