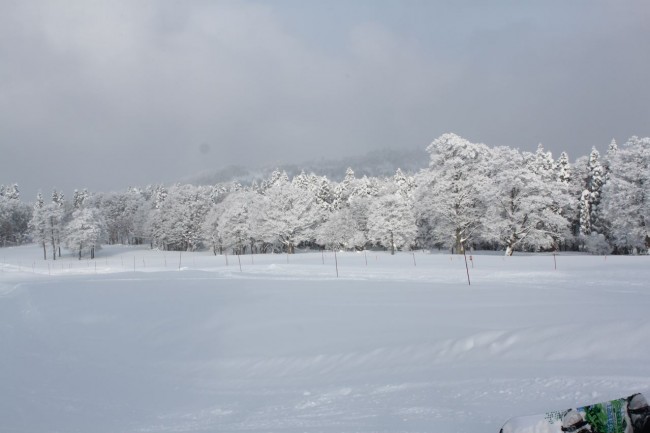 Base up top: 360 cm                  Temperature; -3 Degrees
Base at bottom; 250 cm
New Snow: 5 cm                           Weather; Mixed bag
Woke up to a bit of light snow falling outside the window this morning. It did not eventuate into much though with about 5cm being recorded across the resort. Made for a little bit of fun up top though with the temps dropping a bit and the sun even beamed thru later this afternoon.
Was a weird sort of a day with decent visibility down low and good up high but thick fog in the middle around Uenotaira. Heard a few guys went off course and got lost in the fog heading in the direction if Sakaemura. Could be an expensive rescue for them so a good warning to stay on the marked runs.
The outlook is improving with the next 3 days showing snow marks for the top at least so hopefully we will get a good covering out of it. Big soccer game on tonight Iceland versus Japan and we actually happen to have a few Icelanders in town at the moment so could be interesting!