Base at top: 150 cm
Temp at Top: -8 Degrees
Base at Uenotaira: 110 cm
New Snow since close: 30 cm
Weather: Blue skies this morning, snow expected this afternoon. cold temperatures.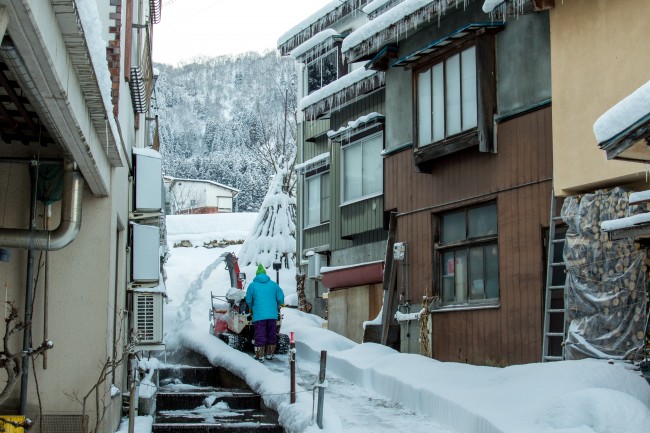 As snow fell across the mountain yesterday we were all excited to see the snow depth building up again. We had our fingers crossed that it would continue well into the night, which it did, becoming heavier. We've woken up to find about 30cm of fresh in the village and blue skies above us. Crisp temperatures should keep the snowpack nice and fresh all day long. We suggest that you get out early this morning, with clouds coming back in the afternoon bringing more snow once again.
Snow should begin lightly falling this afternoon, continuing through until tomorrow and becoming heaviest at around the middle of the day. We're expecting to get hit with another thirty centimetres hopefully. Temperatures will be staying fairly low all week with more heavy snow predicted for the weekend and early into next week. Things are looking good for us in Nozawa!