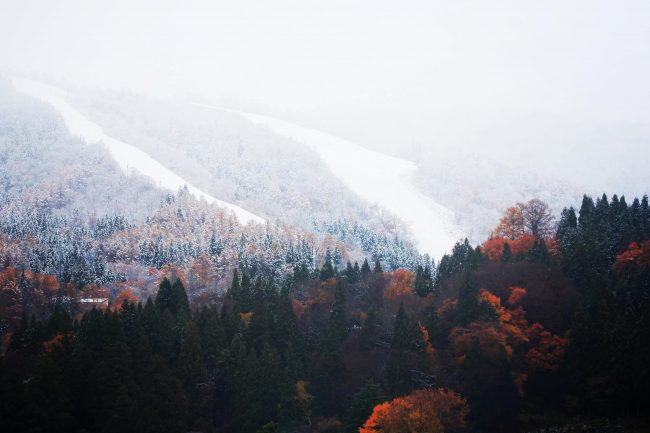 Here is your Nozawa Snow Update:  The results of yesterday's snow are above, fingers crossed for more to come soon! Forecasts have freezing temperatures for the next couple days. While it won't be enough to open the resort on the 23rd, we are all getting excited for the season to start soon.
December 15 marks the day of the opening festival. It includes a complimentary bowl of nabe ( Japanese hot pot) and a hot cup of sake! Nozawa Ski Resort has great events that go on through out the season. They have Christmas festivities and New Years fireworks as well as the Lantern Festival in March. Nozawa Onsen has a lot to offer any time of the year so if you can't make it in winter don't worry.
The snow continues to be fantastic throughout spring, and with less crowds you can't go wrong. For some reason, people seem to think by the time March comes around, winter is over – but definitely not in Nozawa. There is better weather but still lots of snow. It is a time to switch on and get up here, we also do some amazing specials for March and April.
We look forward to seeing you up here all year round.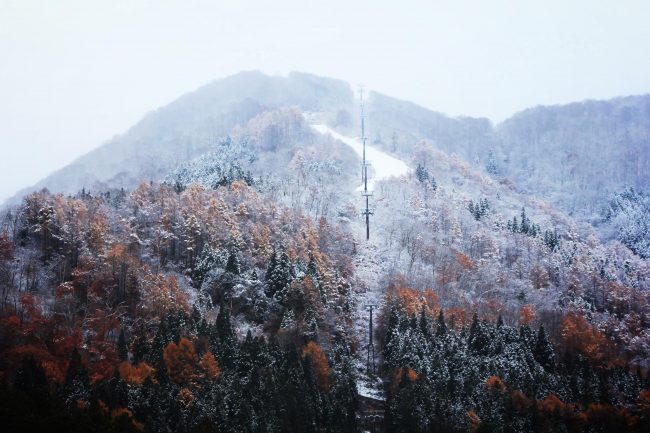 Don't miss out on all the excitement!
Stay up to date on events going on in Nozawa at:
https://www.nozawaholidays.com/events/nozawa-onsen-events-calendar-2019-20/
Stay up to date on everything Nozawa by adding us on your social media at:
https://www.facebook.com/nozawaonsenjapan
https://www.instagram.com/nozawaonsenjapan/