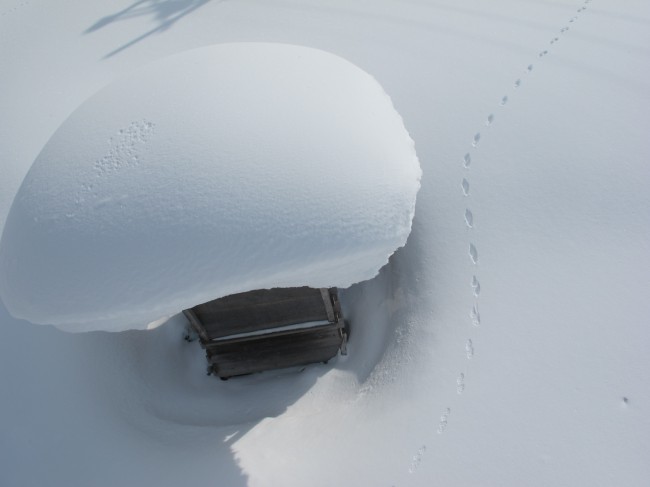 Base up top: 385 cm                  Temperature; -10 Degrees
Base at bottom; 260 cm
New Snow: 5-10 cm up top
Good morning from Nozawa Onsen where we have been woken by a bit of a flurry of snow falling this morning. Lmost worthy of strapping on the powder boards!
Was pretty heavy at times but the tap seems to be only on about half way at the moment! Just had one happy slider come down and said was a beautiful morning with soft snow and some sunshine filtering thru.
Don't mind these little top ups as it keeps the slopes fresh and not too crazy down in the village for the shovel crew. The call has gone out for a big dump though by some that have just recently arrived and missed all the mayhem of the past few weeks!
The forecast is not showing anything major on the horizon at this stage but things can change pretty quickly up here in the mountains.
Big weekend ahead with the public holiday to celebrate Foundation day so should be a buzz with events also celebrating the 100th year of skiing in Japan.  Iiyama City below us has the annual Yuki Matsuri this weekend with snow sculpting and food stalls not quite as grand as Sapporo but well worth a look.