Getting good rental equipment can make or break your snow holiday. Luckily Nozawa Central Rentals can find the perfect fit for you with a wide range of Standard and Premium rentals, plus plenty of perks to keep you and the family happy. Here's 12 awesome reasons you'll love our Nozawa equipment rental:
1. We cater for unusual sizes
Got funky feet? We stock ski and snowboard boots in extra big and extra small sizes.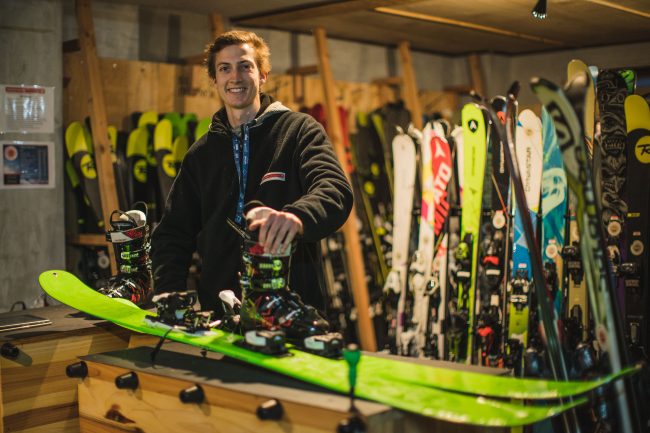 2. Try different skis or boards for free
With Premium rentals you get two free swaps. This means that you can try out different skis and boards for fun, or pick the right gear for the conditions of the day. In other words: swap to powder-specific skis and boards for an epic time on a powder day! (You can keep an eye on the snow cams here.)
3. Get your gear delivered to your accommodation for free
We know what it's like to try and carry all your rental gear through the streets – especially with big groups or families! To reduce the hassle, we offer complimentary delivery of your rental equipment to your accommodation. Note that this is only for skis and snowboards and for next day rentals.
4. Store your gear close to the gondola for free
Anyone who rents from our Nozawa Central Rentals has free access to the Ski Locker for overnight storage of your skis or snowboard. It's just down from the Nagasaka gondola, so you and the kids don't have to carry your gear up the hill from your accommodation. During certain times, we also accept rental returns here and can sort any rental questions you may have.
5. Multi-day discounts
Nozawa Holidays equipment rental offers a 10% discount for two or more days of hire, as well as a 20% discount for seven or more days of hire.
6. Pro experience
Our rental technicians are experienced riders and know first-hand what a good fit should feel like and what style of gear will allow you to get the most out of your time on the snow.
7. All your rental needs catered for
Not all rental shops offer soft goods like goggles and gloves to rent – but we do! Here's the gear that we offer: Skis, boards, boots, poles, pants, jackets, goggles, gloves, helmets, and even snow shoes! You can see our rental prices here.
8. Options to suit different budgets
Our Nozawa equipment rental store offers Standard and Premium rental options. Beginners and those on a budget will appreciate our Standard range, while intermediate and advanced riders will love our Premium offerings. Our Premium range has top brands and styles along with equipment specific for powder, freeriding, all mountain riding and advanced carving. Note that we also have a range of beginner-appropriate gear in our Premium range.
9. Gear no matter where you're staying
Our rental equipment isn't exclusive to Nozawa Holidays guests. You're welcome to come try our gear no matter where you're staying. In fact, you can even use our gear if you're at another resort. We can organise to deliver it to you!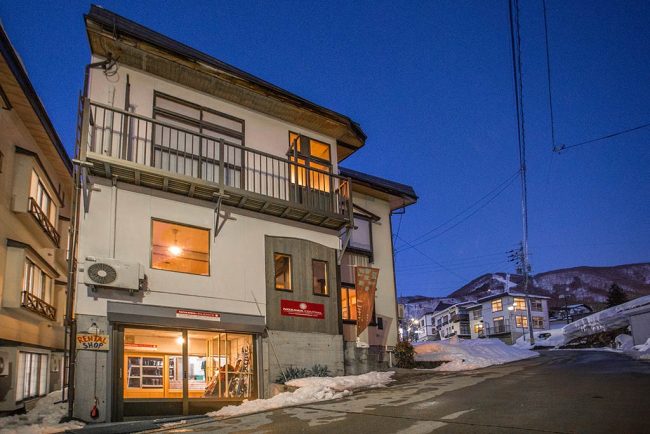 10. Easy location
Located at Central apartments, our rental store is located within walking distance from most accommodation options around Nozawa. So drop on in, select your gear, and then we'll deliver your equipment up to Ski Locker or your accommodation so it's ready to go for you the next morning.
11. Cash or card
Japan is a cash society and many rental stores still only accept cash. We happily accept cash, and most Cards!
12. Online bookings for faster Nozawa equipment rental
Tick one more thing off the list before you start your holiday by booking your rental equipment online before you arrive. You don't need to know exactly what you're getting either, but starting the process will streamline your rental experience. Here is a link to book your Ski and Board Rental Gear in Nozawa before you arrive https://www.nozawaholidays.com/ski-gear-clothing-hire/
Read about other tips for making your rental experience quicker and easier in our article, Top 10 Ski Hire Tips for Getting You Started in Nozawa Onsen.