Nozawa Gondola Summer Open
Nozawa Nagasaka Gondola Opens Today for the Summer Season 
Ride high above the forest canopy up to the cool mountain air of Yamabiko from now until the end of October. Just an 8 minute ride and plenty of views of the village and surrounding mountains to enjoy on the way.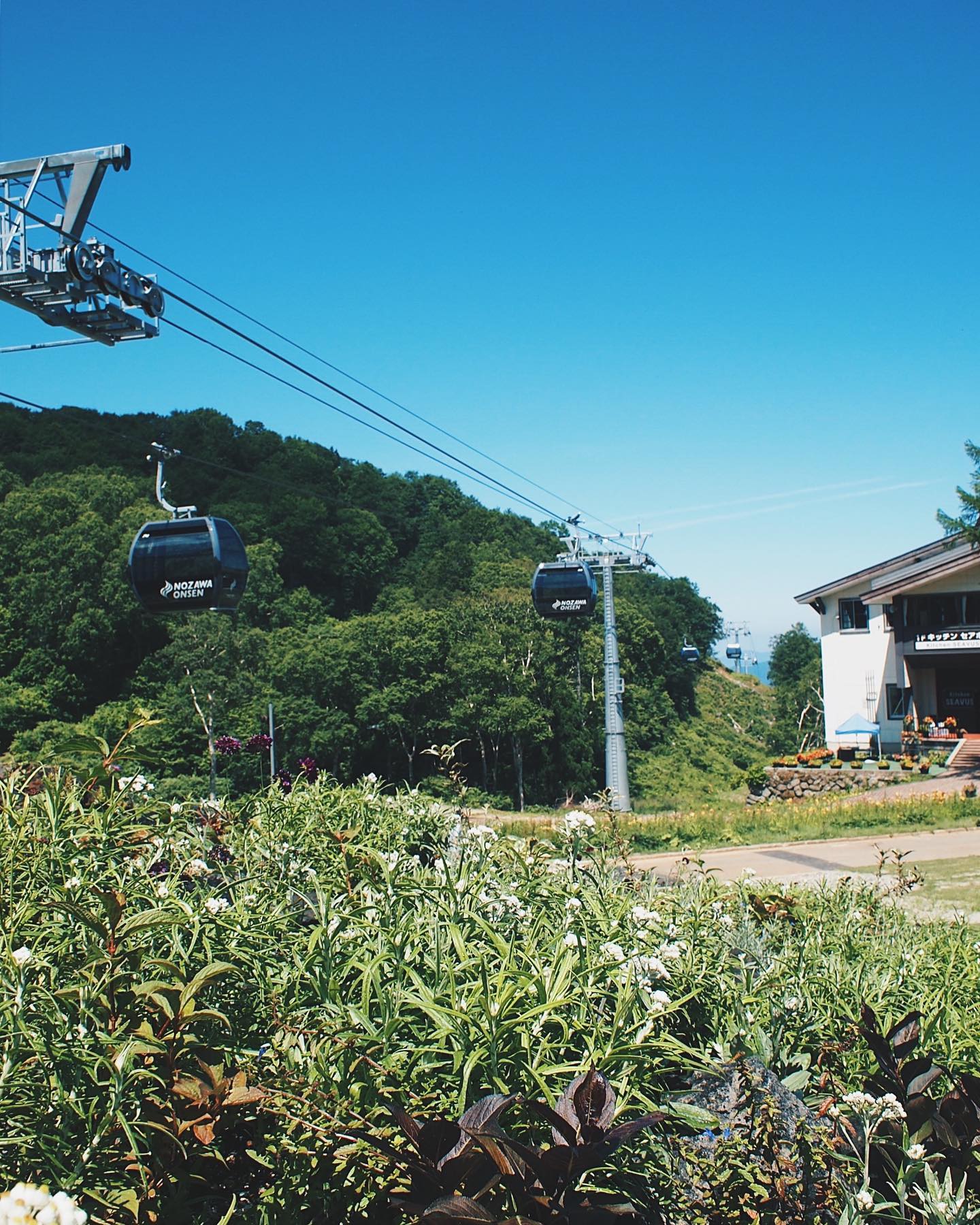 Nozawa Gondola Summer Open
Pack a picnic lunch or your Mountain Bike and enjoy a day up at 1000m above sea level. The Uenotaira Picnic Garden also open just to the left as get off the Gondola with green grassy areas, beautiful flowers and some cool picnic settings. 
Just 1500 Yen up and take your dog for an extra 500 Yen
If keen to come up and stay check out the amazing Accommodation deals with Nozawa Holidays here; Nozawa Holidays Accommodation
It is an amazing ride down the mountain from there too and can use the Mountain Bike trails and even the road from half way down so any sort of bike will work. A day pass is 5000 Yen or 45000 Yen for the whole season. Great vibes and trails assured and all very easy with the Gondola there to take you back up the top. You can just keep doing laps.
Photos @cafemelia.tene Arigatou Gozaimau be sure to drop in there for some delicious Cup cakes and Bagels on your next trip to Nozawa.