Local Guide Nozawa Onsen
In this addition we are talking with Alex Parsons a Snowboard Instructor originally from Australia that has been visiting and working in Nozawa Onsen for several years now. She is also a writer and has graced the pages of many ski journals with in Print and on the screen. We talk to Alex and learn some of her best tips and secrets on the good oil for things to do in Nozawa Onsen.
Skier or Boarder or something else?
Once upon a time I was a skier. I swapped when I was about 21 and have been a dedicated snowboarder ever since.
How many seasons have you been in Nozawa?
Two seasons and about three holidays separate to those. I once lived in Nozawa for 9 months so I got to see it in autumn, winter and spring. Highly recommended!
Why did you chose to come to Nozawa over other resorts?
Japanese culture. I love that Nozawa is a living, breathing Japanese village instead of an artificially created ski resort. Plus, who doesn't love free onsen?
Do you speak much Japanese?
Enough to get around and have the odd broken conversation, but I'd love to learn more. Most of my Japanese I actually learned by working at a bar in Nozawa!
What is your favourite and why?
Onsen
Shinyu is the best. It's small, has gorgeous white water and in the mornings the light comes through and illuminates the steam just right. It was my regular onsen when I lived in Nozawa.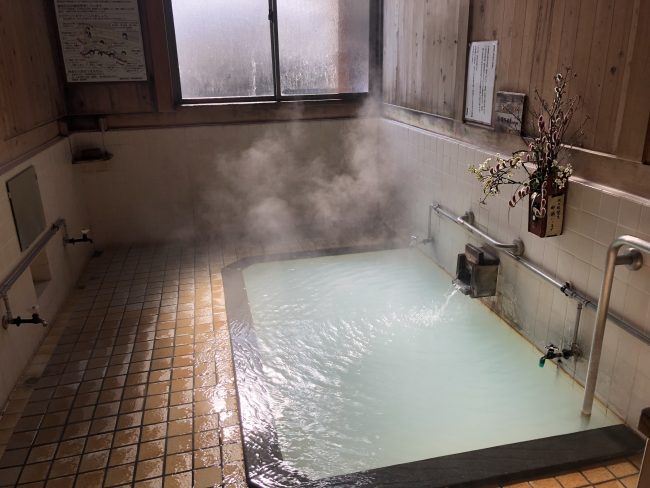 Restaurant in town and on the slopes
I always say my favourite is Biliken because I get to hang out with the resident cats in there, but to be honest I probably frequent Genki Burger the most! On the hill, I'm always drawn to Uenotaira Sanso – it's the last one in the row on Paradise slope. I've gone there with my father for years. It has stellar views, delicious hot chocolate and thick-cut toast for a snack.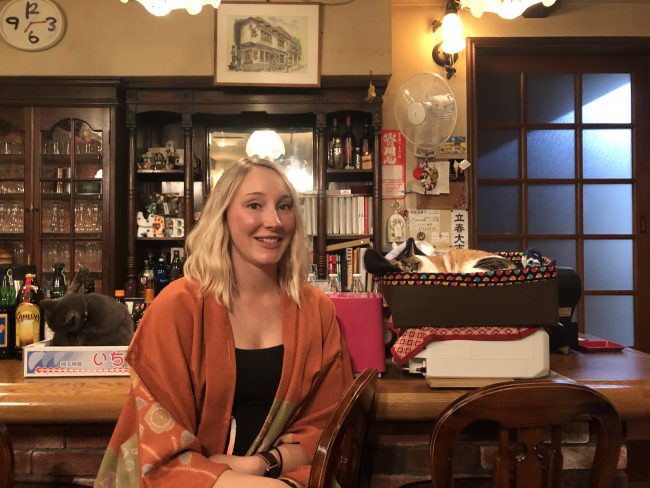 Coffee
Tanuki is my go-to for good coffee. It's at the end of the main street and is so Melbourne-chic with this beautiful hand-painted map of the town on the wall that I adore.
Bar
Neo bar is the one. It's so relaxed and cool, it's just got the perfect snowboarder vibe. Plus there are all these funky boards and jackets on the walls and they always have a snowboarding film going.
Run
I am a massive fan of Kandahar when it's open. It's got it all – great steep groomers for carving, a bunch of trees for untracked powder and views for days.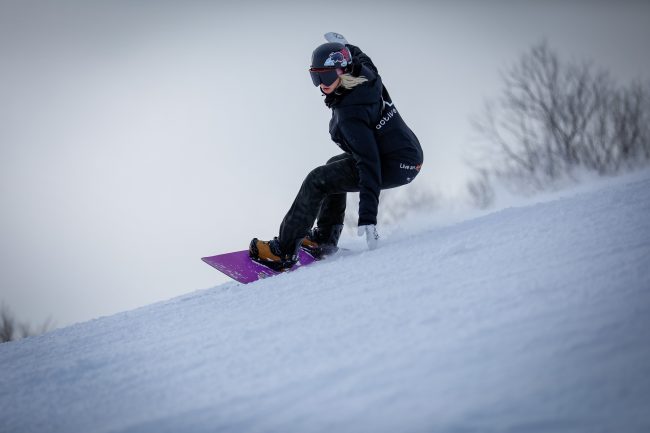 Cool thing to do
I always tell people to go for a walk to Ogama, the cooking onsen. I think it's the most beautiful part of town. Stay there for a while, look at the little waterfall, the shrine, the markets, the view of the mountains from the foot bath. If you're lucky you'll get to see the locals use Ogama to cook their vegetables!
Can you tell us something unique about Nozawa Onsen ?
I love that every onsen is different in terms of architecture and also has different coloured water. Each onsen is meant to heal certain ailments. People come from all over Japan to experience Nozawa's hot springs.
What is your favourite day trip out of town ?
As a mad sushi and sashimi fan, I love heading into Iiyama to go to the sushi train there. It's so tasty, really fun with the screen and sushi delivery system, and is incredibly cheap. Once I've filled up on sushi I'll usually go for a walk to the Katayamainari Shrine which is just stunning covered in snow. It can be a bit hazardous to walk up there in winter but so worth it for the views and experience. If it's spring I like to visit the Castle Ruins Park to see cherry blossoms. I think Iiyama is a seriously underrated town – you just have to know its secrets!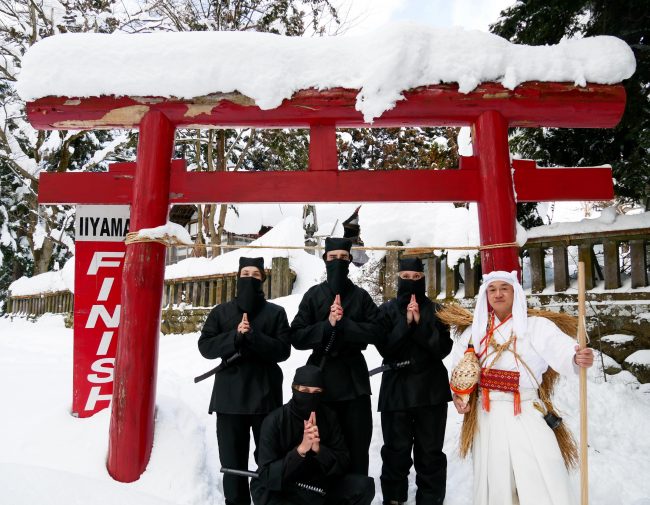 Something unique that people should try when visiting Nozawa Onsen ?
People should absolutely try the free onsen around town. Yes, you get naked with strangers. But it's such a special part of Japanese culture that we are priviledged to have access to. It's a way of life for the Japanese so it really doesn't feel weird, I promise. Try as many onsen as you can – you won't regret it! Here is a link to some good onsen etiquette and some tips for first timersOnsen Tips and Guide for Nozawa
Words of wisdom for anyone coming on Holiday to Nozawa ?
Walk around! There are so many hidden gems around town and strolling through Nozawa's little streets is a delight in itself. Don't worry about getting lost. And keep an eye out for kamoshika!
Arigatou Gozaimashita
Doitashimashite.