Welcome to the second part of our "In the Powder" series were we introduce you to some Nozawa locals and regulars and get their inside tips on getting the "good oil" in Nozawa Onsen. This time lets meet Hugo san a Snowboard Instructor with the Nozawa Holidays Snow Sports. Hugo originally hails from Spain where he grew up riding the Alps across Europe and fell in love with the mountain life. The lure of the famous Japanese powder called him across the other side of the world where he fell into a job and fell in love with the little town.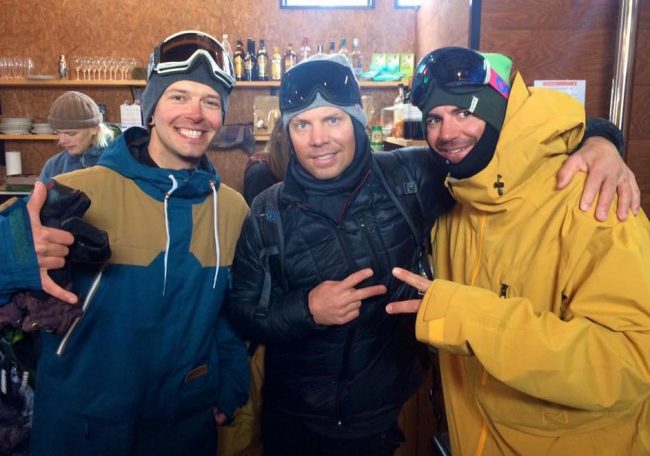 We sat down for a Coffee with Hugo san too and had a hard chat on what and where he loves most in Nozawa Onsen and got his Nozawa Local Tips.
What do you do in Nozawa Onsen?
Snowboard Instructor and run the Nozawa Holidays Snow Sports operation
Skier or Boarder or something else?
Snow yonkie ( Boarder) 
How many seasons have you been in Nozawa?
A few now as a visitor at first and now working. Also here some of the Green season which I really love especially Autumn
Why did you chose to come to Nozawa over other resorts?
Destiny , I think Nozawa chose me 
Do you speak much Japanese?
Not as much as I wish yet, but it has similar sounds as Spanish so feel I can understand more than can speak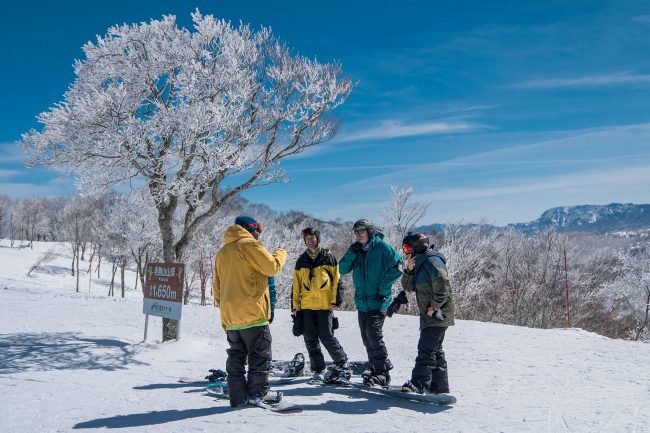 Nozawa Locals Tips
What is your favourite and why?
Onsen "Nakao"

 

the wooden tab, is more open ,the water ….. / Taki No Yu , it is just very unique , the location too

 

( sorry can't only pick up one )
Restaurant In town and on the slopes; Buna on the Slopes /

 

Sakai & Toyo Ramen in town

 

Coffee

 

Gondola cafe : Best coffee and toasties in town

 

Bar

 

:

 

Neo Bar , the coolest bar in Noz , best vibe .
Run : Any trees 😉
Lodging :

 

Villa Nozawa always like a beer at the Bar there after work
Cool thing to do : Hike any of the countless trails around the mountain
Can you tell us something unique about Nozawa Onsen ?
The combination of the mountain , people, onsens,… definitely makes of Nozawa a unique place in this planet . 
What is your favourite day trip out of town ?  
Drive to Nojiri lake thru Madarao and Myoko .
Something unique that people should try when visiting Nozawa Onsen ?
Walk to Hokuriku lake and hike up to the temple – not in mid winter though
Words of wisdom for anyone coming on Holiday to Nozawa ?
Talk to locals ,blend into its culture and "enjoy the ride"
Arigatou Gozaimashita