Nozawa Onsen Apartments
Thinking of visiting Nozawa Onsen? We have a variety of different Nozawa Onsen Apartments to suit everyone.
Self contained apartments are hard to come by in Nozawa but luckily we have you covered.
Nozawa Central offers spacious, modern 2 and 3 bedroom apartments that are newly renovated and have some of the biggest rooms in the village! Located in the middle of Nozawa Onsen, its a close walk to the slopes and even closer to the centre of the village.
Not far from Nozawa Central is Hello Apartments. It is very centrally located – just 250m to the lifts, 400m to town and just 200m to the Onsen. Perfect for couples or a small group of friends!
Akari Apartments are just 200m to the slopes and an easy flat stroll into the centre of the village. Theres also good restaurants and bars nearby, as well as a Swiss Bakery in the building!
Would you rather be in the heart of the village? Home Run Apartments are surrounded by bars, restaurants, cafes and bakeries in the main street of the village. Its still an easy walk to the shuttle or people mover to get to the slopes.
Nozawa Onsen Apartments
We also have a fantastic brand new one bedroom Studio Apartment at Kaiya Nozawa. It has most likely the best bathroom in Nozawa Onsen. Heated floors, big bath and great styling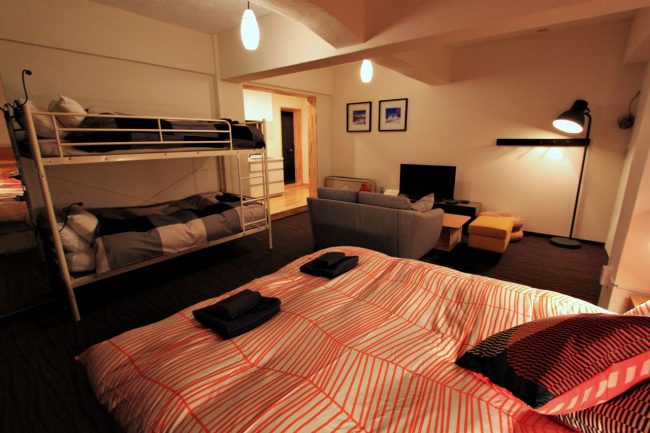 We also have lots of great lodge style accommodation in Nozawa Onsen but if looking for your own space and being able to cook here is a great starting point to check out Apartments in Nozawa Onsen  Email us today to book in your next holiday in Nozawa Onsen!