Nozawa Onsen Snow Report 8th January 2020
Nozawa Onsen Empty Slopes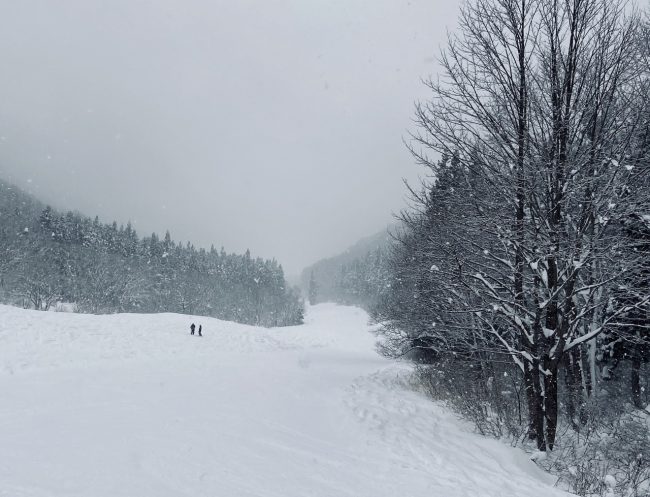 You should have been here yesterday! We got hit with an unexpected gift from the Snow Gods – huge fluffy flakes of snow lofting from the sky all afternoon. It was snowing a little bit in town, but more importantly it was snowing heavily on the mountain. This should still make for nice conditions up top despite the warmer temps hitting us today.
Temp at the top: 5 degrees
New snow since close: 0cm
Base at the top: 115 cm
Snow conditions: Great on groomers
Weather: Cloudy
We are at the mercy of the winds with the warmer Okinazawa Southerly winds pushing the mercury up and the cold Northerly Siberian winds knocking it back down. The good news is that strong northerlies are back in tonight and some decent snow is expected starting from tonight and continuing until Friday morning.
Yamabiko and mid-station runs are definitely the places to be at the moment, as down lower conditions are likely to get a little warmer and wetter. Buna Bayashi (course 15) offers access to some nice cruisey green runs that should keep you out of the warm temperatures. If you're heading back to the village you can continue from here down Ushikubi (course 22, black run), or catch the gondola back down from mid station. Skyline is now open, and Karasawa course has been groomed so if you're staying at Villa Nozawa or any surrounding properties you will likely have the run to yourselves on you way home.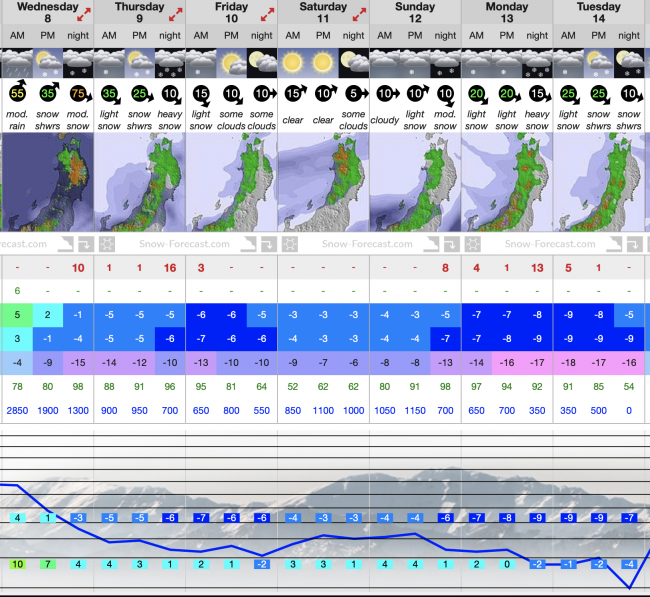 Nozawa Onsen Empty Slopes
This is a great time off the season to visit Nozawa.  We have a nice quiet window between the New Years crowds and the School holiday kids which usually peaks from about the 10th of January for a week or so. Empty slopes, no lift lines, and quiet onsens in the villiage – what more could you ask for? We still have some good vacancies for this time next year, follow the link below if you are interested.