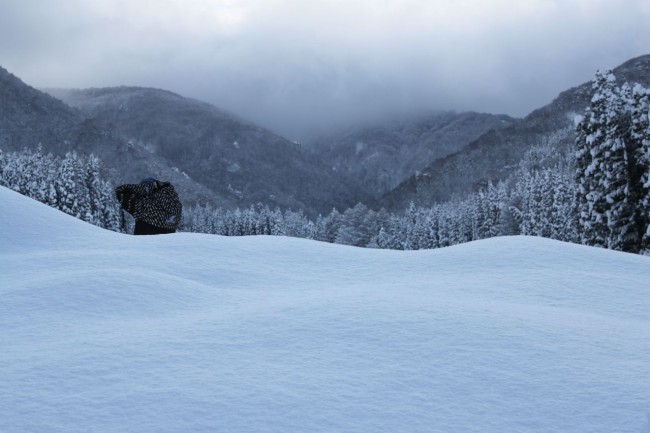 Base up top: 220 cm                  Temperature; -6 Degrees
Base at bottom; 160 cm
New Snow: 60 cm
It is a very white Christmas today in Nozawa Onsen. As expected we had another huge dump again last night with 60cm gracing the resort. People are going to start thinking I am making this stuff up but it is honestly another sublime day today. We have smashed our way thru the 2 meter mark for base up top!
It started snowing heavily at about 8pm last night and it didn't stop all night. The road heaters were struggling to keep up with the downpour of the white gold as we strolled to the Onsen just before midnight Christmas Eve. It was a beautiful scene though and was only out done when the sun burst through the clouds at about 10am this morning.
With 60cm of fresh snow, relatively clear skies and not too many people about the ones that have made the trip will be having a very Merry Christmas. It is always a special feeling to go skiing on Christmas day.
Believe it or not another big dump is expected tonight and then will ease into Boxing Day. The start to this Winter in Nozawa Onsen is one of the best I can remember for quite a few years. On behalf of everyone here we would like to wish you and your families a very Merry Christmas, we thank you all for returning to Nozawa Onsen especially this year and look forward to seeing more of you into the New Year
A special Christmas wish to Yosh and Kai who are not with us this Christmas. Hope you are enjoying the beach on Christmas day! We are thinking of you and see you soon