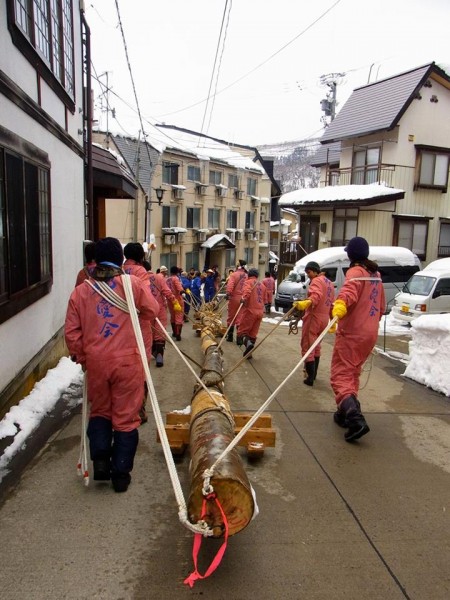 Today will see the men of the Village in their "Bad Luck" Years aged 25 and 42 drag the huge logs down from the Forest and thru the Village to the ceremony grounds. Fuelled with camaraderie and lots of Sake it is a spectacle to watch.
Then along with other villagers they will set about building the shrine within a 48 hour limit to be ready for the Festival to take place on the 15th of January.
The dragging begins at the bottom of the Kandaha Race Course at about 1pm then past Hikage and Nagasaka Gondolas then down thru the village.
Be sure to go along, cheer them on and check it out
Here is a link to more info on the festival and times for the big night.
https://www.nozawaholidays.com/news/nozawa-onsen-fire-festival/
Stay safe and enjoy this special event.