Nozawa Onsen First Snow Report 2019 Season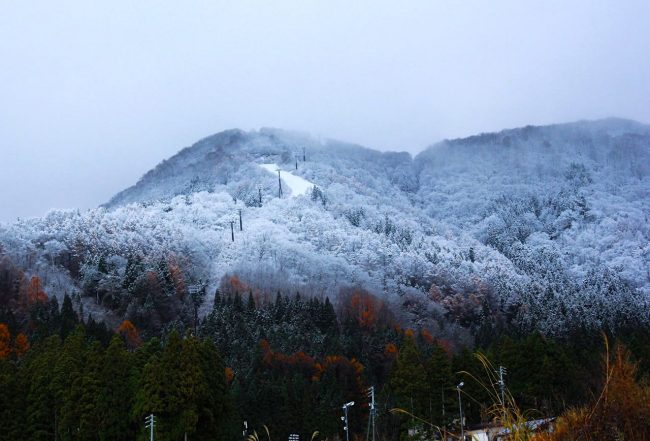 Welcome to Winter in Nozawa
Some spectacular footage from around the resort yesteray shot by local photographer Seiji san. While the village sat under a sea of clouds the upper slopes and surrounding peaks looked amazing. Mother Nature put on a show covering the slopes and trees in a blanket of fresh snow and turning on the Winter Charm.
Looks like similar conditions ahead today with a crisp start and plenty of sunshine, might have to sneak up for a look. We look forward towinter and more of these days ahead. Hope to see you on the slopes.
Check out some more info on the runs in Nozawa and get yourself ready here
https://www.nozawaholidays.com/ski-reso…/course-information/
Seiji San arigatou gozaimashita
Do yourself a favour and jump on the live web cams from Yamabiko in Nozawa today. ( Link below ).  Magic clear start to the day and the runs looking nice and white. It snowed off and on most of the day Friday and unofficial reports are saying we got about 20cm up top.
Although it looks like you could ski it we will still need another good dump to open. The resort is now hoping to open next Saturday the 1st of December but it will be snow dependent. Looks like some sunny days ahead but hoping for a cool change and more snow later in the week. Stay tuned but for now enjoy the scenery up top in Nozawa…
https://www.nozawaholidays.com/snow-cams/