People often ask about location when booking to stay in Nozawa. Many don't realize how compact the Village is. This great aerial photo by Seiji shows most of the main part of the village. It actually extends to the south a bit and then all the way to the west down towards the Chikuma river but for visiting guests this is the area they will be staying and skiing in.
If look at the map can see a scale and shows the village is about 2km across and 1.5 km up and down. So nothing is far away. Most accommodation options are only a few hundred meters to the slopes at most or a shuttle bus or the Yu Road people mover and an easy walk to the center of town and all the restaurants, bars and shops. Here is a link to the map https://www.nozawaholidays.com/town-map/
The free Onsens are scattered evenly throughout the town. This is one of the things the regulars to Nozawa love the ease of getting around the village and the amazing atmosphere that has been created from this working town that has been built over hundreds of years.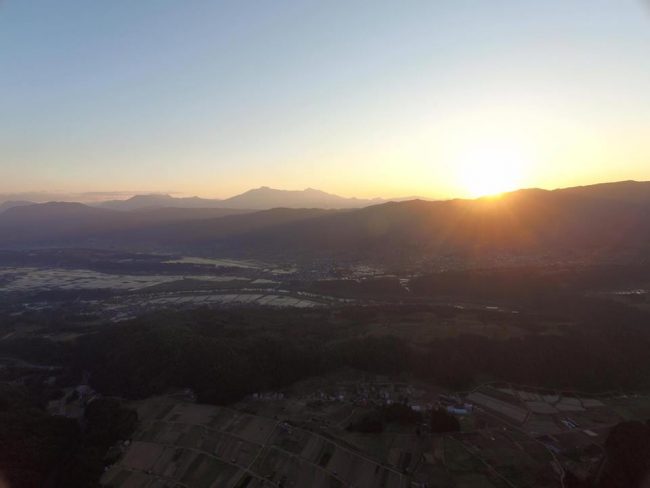 The ski slopes form a natural amphitheater type bowl that wraps around the village. The bowl means that we are rarely affected by high winds and also face towards the west so get hit by all that snow that rolls in from chilly Siberia and across the Japan sea. It is less than 40km from Nozawa to the Japan Sea and you can see it from the top of the resort on a clear day. Hope helps give some insight and here is a link to check and book some great options to stay in Nozawa this coming season
https://www.nozawaholidays.com/accommodation/
Great photos thanks Seiji san