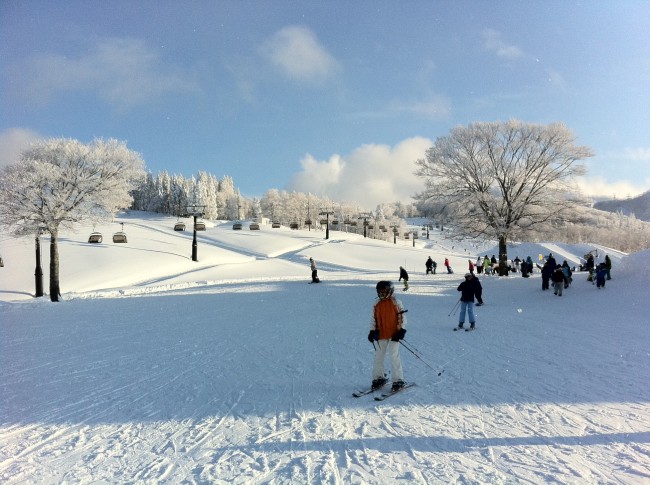 Base up top: 230 cm                  Temperature; -8 Degrees
Base at bottom; 170 cm
New Snow: 15 cm
Just 15cm of fresh snow overnight still not bad at all but thought we may have gotten a bit more based on the forecast and our recent history. Maybe we are getting a bit snow greedy!
There was a bit of blue poking thru when we awoke this morning but has been quickly replaced by some decent snowfall outside now. Any little top up will be welcome with some of the lower slopes getting a little icy yesterday. Probably due to the increase in traffic on the slopes over the past few days.
Yesterday was blue skies in the morning and snow came in later in the afternoon. The outlook is for the snow to lighten up today and clear skies in the morning then a big dump still expected for Sunday night. Tomorrow night should be clear for the fire works but cold so rug up.