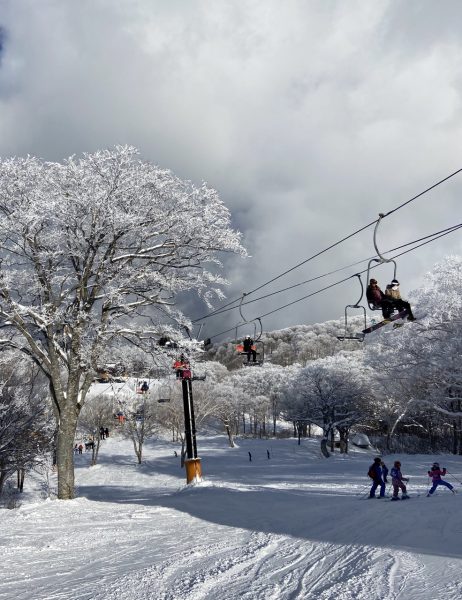 Nozawa Onsen Izakaya Food
Dusting up top overnight in Nozawa  
You can see the snow line just up above Hikage as the  trees  start to turn a beautiful  white colour. Temperatures in town are about 2 degrees so raining here but up higher has been snowing and the resort reporting 3 cm of fresh at Yamabiko and down to Uenotaira. Yamabiko should remain cold and light snow will probably continue most of the morning giving way to some sunshine a little later. 
The stats for the slopes today in Nozawa
Temperature up top: – 2 degrees
New snow since close: 3 cm
Base at top: 210 cm
Snow conditions: Should be nice from mid way up with the fresh snow and colder temps 
Weather: Snowing lightly up top and should clear later 
Yesterday was definitely spring like with beautiful sunshine but warm weather too. It was still nice up high with spring slush down low, but hey it is now Spring. Would head up high today for the best conditions.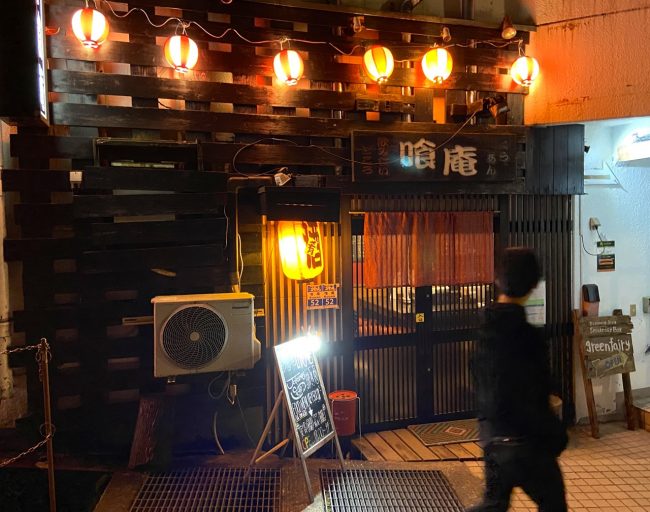 Nozawa Onsen Izakaya Food
Getting very quiet around town now, one of the other advantages of March is you can easily get into any of your favourite restaurants without a booking! A nice change to the peak times especially January when it can get pretty busy. If want to explore some of the great food delights in Nozawa jump on the Food guide and start exploring. https://www.nozawaholidays.com/restaurants-bars/