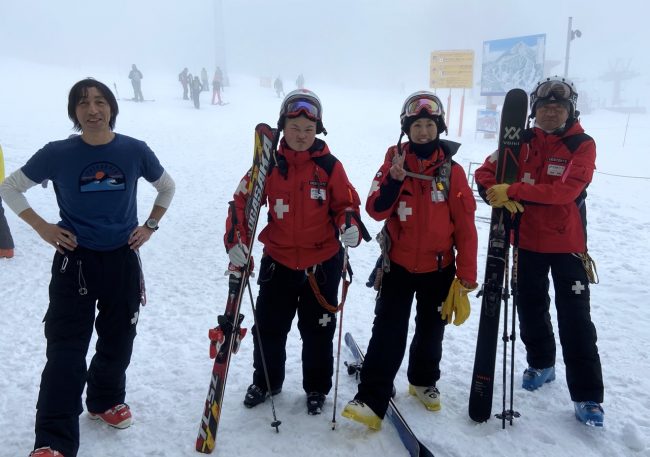 Nozawa Onsen Ski Patrol
Windy night in Nozawa
We had some crazy winds last night in Nozawa and it was super cold walking the streets for dinner. We even had some light snow start falling about 9pm which has given a very light dusting for the top this morning. The trees at Yamabiko looking nice and white and there should be a little bit of a fresh on the slopes this morning. Strong winds are expected today and can feel a little change at my back now as typing this.
Todays Snow Report from Nozawa Onsen 
Temperature up top: -2 degrees
New snow since close: 0cm 
Base at top: 120 cm
Snow conditions: Light dusting overnight has lit up the trees and should make for a softer start to the day 
Weather: Cloudy may see some sunshine later today  
Yesterday was a fun day on the hill and the snow stayed in good condition with the cloudy weather and colder temps. Very quiet too after the weekend rush. Up top the runs still have good cover but it is getting sparse in spots down low so we could use a good top up. Looks like the cavalry could arrive from Thursday night with over 30cm forecast at the moment. Followed by 2 more days of snow, as the date gets closer there is more chance of the forecast being on the money so fingers crossed. 
Big shout out to our hard working team at Nozawa Onsen Ski Patrol. They work tirelessly in all sorts of conditions to ensure a safe and enjoyable environment for all on the slopes of Nozawa. Give them a big Arigatou next time you see them. Otsukaresame desu. 
You can call the Nozawa Onsen Ski Patrol on 0269 85 3456 if need assistance.