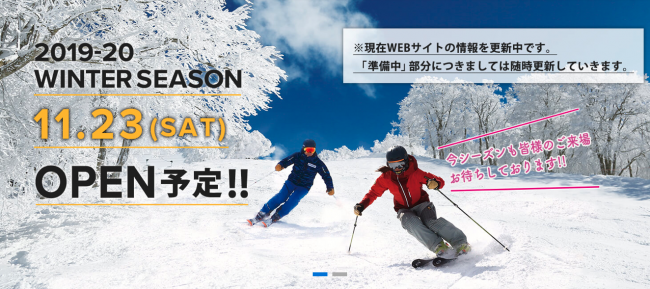 Nozawa Onsen Ski Resort Open Date 2019
The Nozawa Onsen Ski Resort has announced Opening day for the coming Ski Season 
Saturday November the 23rd 2019 snow permitting the Ski Lifts will start to turn! 
It is fairly unlikely that we will get open by then, it has happened in the past but pretty rare to open so early. 
We did open on 25th of November two seasons ago in 2017 so keep your fingers crossed.  The shot from the top is 1st of December that year. 
This photo of Buna is November 10th 2016 just a few years ago when we had some early snow. We ended up opening on the 9th of December that year after some good falls
We did have a good run of seasons when we opened on December 1st for a few years but in general would say we are open on average by December 10th. Some years are later and some are earlier. 
Checking out the 12 day forecast and the freezing level is heading in the right direction. After a Typhoon which is expected this weekend and will bring some heavy rain, temps should start to drop and down to single figures up top. Anyway always good to have an opening date to work towards and get excited about. If you are keen to come up this season but still have not booked please feel free to get in touch for a quote https://www.nozawaholidays.com/bookings/
Look forward to seeing you on the slopes in Nozawa this season 
Dates for past season openings in Nozawa –
Nozawa Onsen Ski Resort Open Date 2019
| | | |
| --- | --- | --- |
| Season | Opening | Closing |
| Dates | | |
| 19/20 | 23/11/2019 | 06/05/2020 |
| 18/19 | 10/12/2018 | 06/05/2019 |
| 17/18 | 25/11/2017 | 06/05/2018 |
| 16/17 | 09/12/2016 | 07/05/2017 |
| 15/16 | 19/12/2015 | 29/04/2016 |
| 14/15 | 07/12/2014 | 06/05/2015 |