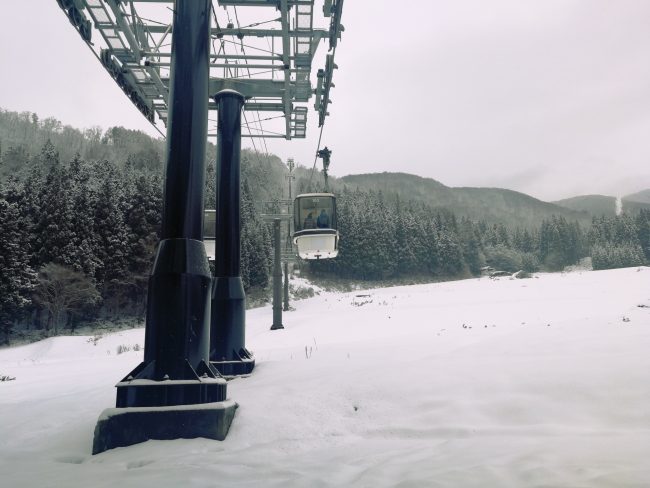 Nozawa Onsen Snow 13/12/18

This morning we awoke to a few centimetres in the village and a fair bit more up on top of the mountain. Around fifteen centimetres fell upon the top runs overnight. All things considered, it looks like pretty good conditions yesterday, especially after having a bit of rain yesterday.
There'll be colder temperatures today and beyond. Temps are set to drop well into the minuses up top over the next few days, bringing some fresh snow with them. The extended forecast suggests that we can expect more over the next few days and that by early next week, we'll see some heavier stuff. Surely good news for those coming to Nozawa soon.
Slopes open today in Nozawa;
Yamabiko A course (Intermediate)
Yamabiko C course (Intermediate)
Yamabiko D course (Intermediate)
Bunabayashi course (Beginner) * to the Mid Gondola Station station
Uenotaira (Beginner)
Operating ski lifts
Nagasaka Gondola lift 8:40 ~ 15:30 (outbound line final 16:00)
Yamabiko 4 Lift 9:00 ~ 15:30
Yamabiko 2nd 4 lift 8:55 ~ 15:40
Uenotaira Lift 9:00~15:40