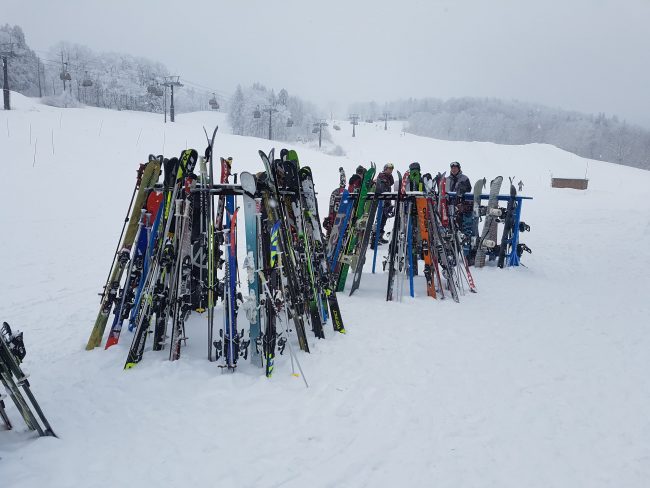 Nozawa Onsen Snow Report 16th December 2018
Much more where that came from!
We've been blessed over the past few days. Having endured a slightly slow start to the ski season, we're catching up fast! Forecasts of late have been underselling the amount of snow we've actually received. While the snow shovelers might get something of a respite today, the forecast for the coming week suggests we should be keeping those shovels handy.
Beyond today, there's a bit on the radar for tomorrow and Tuesday, before another sizeable dump on Wednesday. As we all know, these things can change and there's as good of a chance as ever that we will see it sooner!
Temp at top; – 4 Degrees
New Snow Since Close; 0cm
Base at Top; 80cm
Weather; cloudy

More snow means more runs and lifts opening!
Slopes open today in Nozawa;
Yamabiko A course (Intermediate)
Yamabiko B course (Intermediate)
Yamabiko C course (Intermediate)
Yamabiko D course (Intermediate)
Yamabiko E course (Intermediate)
Kokenashi A and B
Bunabayashi course (Beginner) * to the Mid Gondola Station station
Uenotaira (Beginner)
Yunmine A and B
Paradise ( Beginner)
Operating ski lifts
Nagasaka Gondola lift 8:40 ~ 15:30 (outbound line final 16:00)
Hikage Gondola
Yamabiko 4 Lift 9:00 ~ 15:30
Yamabiko 2nd 4 lift 8:55 ~ 15:40
Uenotaira Lift 9:00~15:40
Nagasaka Triple
Shinyu Double
Yu Road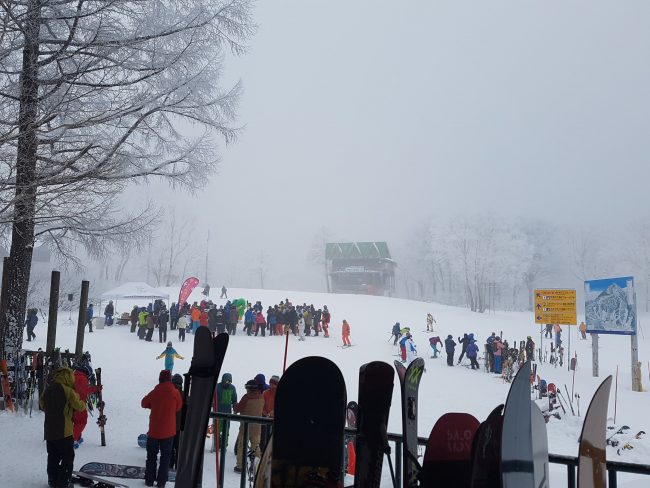 Happy skiing!