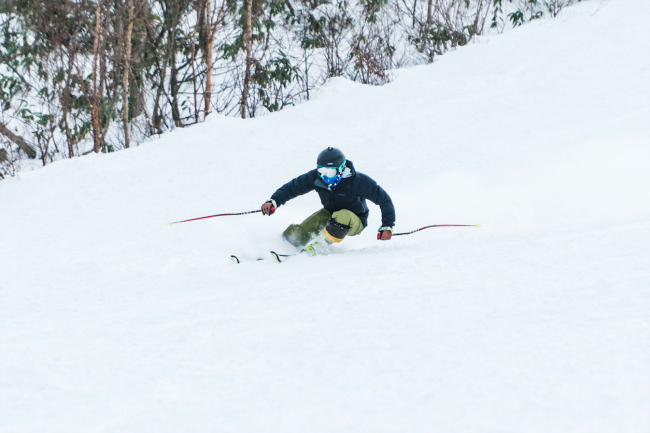 Nozawa Onsen Snow Report 17th December 2018
December Days in Nozawa Onsen!
Although we didn't have any snowfall yesterday it was still a glorious day on the mountain, as these images prove. It's difficult to believe that about a week and a half ago we were still waiting for the first snow to fall. Cut forward to today and most of the mountain is open.
With promising signs on the forecast to come, we could see all runs open very soon! There are double-digit falls set to come overnight while Tuesday and Wednesday should bring some snow too.
So, good signs ahead, that's for sure! Today?
Temp at top; – 4 Degrees
New Snow Since Close; 0cm
Base at Top; 65cm
Weather; cloudy with some blue skies poking through

Slopes open today in Nozawa;
Yamabiko A course (Intermediate)
Yamabiko B course (Intermediate)
Yamabiko C course (Intermediate)
Yamabiko D course (Intermediate)
Yamabiko E course (Intermediate)
Kokenashi A and B
Bunabayashi course (Beginner) * to the Mid Gondola Station station
Uenotaira (Beginner)
Yunmine A and B
Paradise ( Beginner)
Operating ski lifts
Nagasaka Gondola lift 8:40 ~ 15:30 (outbound line final 16:00)
Hikage Gondola
Yamabiko 4 Lift 9:00 ~ 15:30
Yamabiko 2nd 4 lift 8:55 ~ 15:40
Uenotaira Lift 9:00~15:40
Nagasaka Triple
Shinyu Double
Yu Road
Don't forget that the season is starting to get into full tilt. Aside from bringing more snow, it also means that many more of the town's restaurants and bars are coming to life. While some remain open throughout the beautiful Green Season, others are coming to life now having been laid dormant for the past six or seven months.
Now is probably a good time to check out our Restaurant and Bar Guide to whet your appetite.